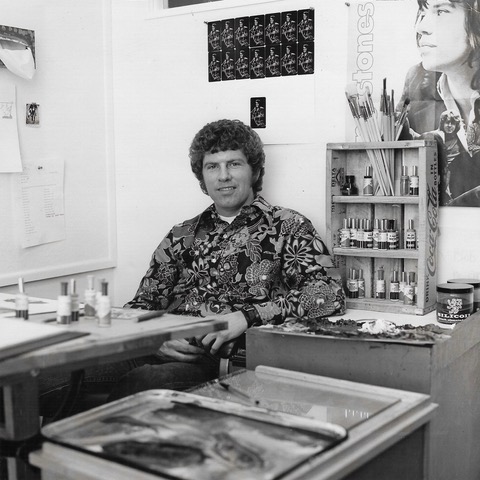 Robert James Fields (Bob) was born on Sept. 21, 1943 in Pasadena, Calif. He passed peacefully, with his wife at his side, Tuesday, Oct. 11, 2022 in Henrico Doctors Hospital Virginia at the age of 79.
He is survived by his wife, Pauline, sons Matthew and Benjamin; brother Stephen Fields; numerous California cousins, and friends from his time in Blacksburg teaching at Virginia Tech. He and his childhood friend, Robert Woelfel aka Womp, began a lifelong friendship based on being devoted fans of Elvis and rock music. Together, with other friends, they went to Southern California discos like The Broadside , Cinnamon Cinder, and Whiskey a Go.
Bob grew up in Southern California in a time where orange groves were a common part of the scene in the suburbs of Los Angeles. He was always grateful to be a part of early California and would remember fondly smelling the smudge pots (heating pots) that were placed in the orange groves between the trees when it got a little chilly. He earned an undergraduate degree at Long Beach State.
After undergraduate school, Bob was called into military service. The Army took him to Vietnam for the duration of his tour of duty. Due to his naturally leisurely way, he earned the nickname Flash.  
Upon returning home to California, Bob and Pauline started their life together, going first to Westport, Conn. Bob arrived in the dead of winter without a warm coat. Pauline followed shortly thereafter, and together they started to learn about married life on the East coast. Matthew was born in Connecticut the following year.
Bob started his teaching career at The Famous Artist School in Westport, Conn. Realizing more education was in order, he went to graduate school in Michigan. Soon after he was hired to teach at Memphis State. Happy to be near the home of Elvis, his time at Memphis State went by quickly. Benjamin was born in Memphis. 
He was next hired as an assistant professor at Virginia Tech in the fledgling art department. Teaching drawing and painting, he eventually was given the opportunity to start a commercial art program that included graphic design. One of his earliest and favorite projects in Blacksburg was the series of murals he had his students paint on the town businesses.
Bob loved working with his students and over many years formed lasting friendships with some of them, mentoring many and helping them out in the workforce as much as he could. He was as proud of his students' work as his own. Bob retired from Virginia Tech in 2009 and was given the Professor Emeritus of Art and Design designation.
He loved to paint and draw. Watercolor was his chosen media, and he was a member of the National Watercolor Society. He was often honored through juried exhibitions. 
His childhood hobby of collecting baseball cards became an obsession, and he continued collecting. He read baseball statistics fervently every day, keeping track of his favorite teams and players. He could recite a wealth of baseball facts and trivia to anyone interested. Usually that would be his brother Steve in California in long conversations on the phone. He was a very loyal San Francisco Giants fan. 
Another favorite pastime for Bob was thrift shopping. He prided himself on not buying anything retail.  He was a very talented "thrifter" with excellent taste. Whenever he made a trip to a new state, he would seek out a flea market or thrift shop and sometimes add a new treasure to his  diverse collection of objects.
Bob is and will be deeply missed and remembered with love by his family and friends.  
Funeral arrangements have been made through McCoy Funeral Home Blacksburg. The family requests funeral arrangements remain private and in lieu of flowers please consider planting a tree in his memory.