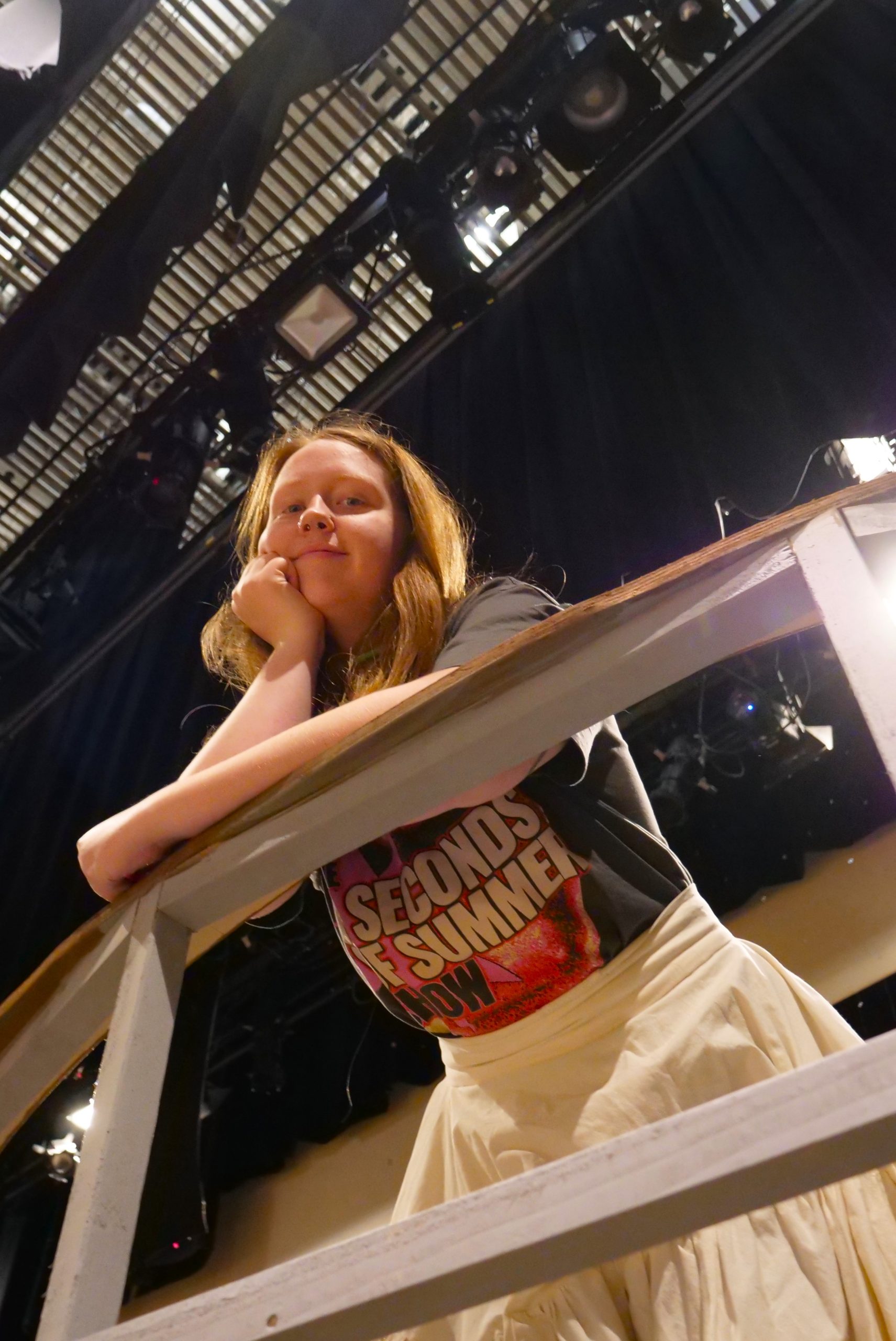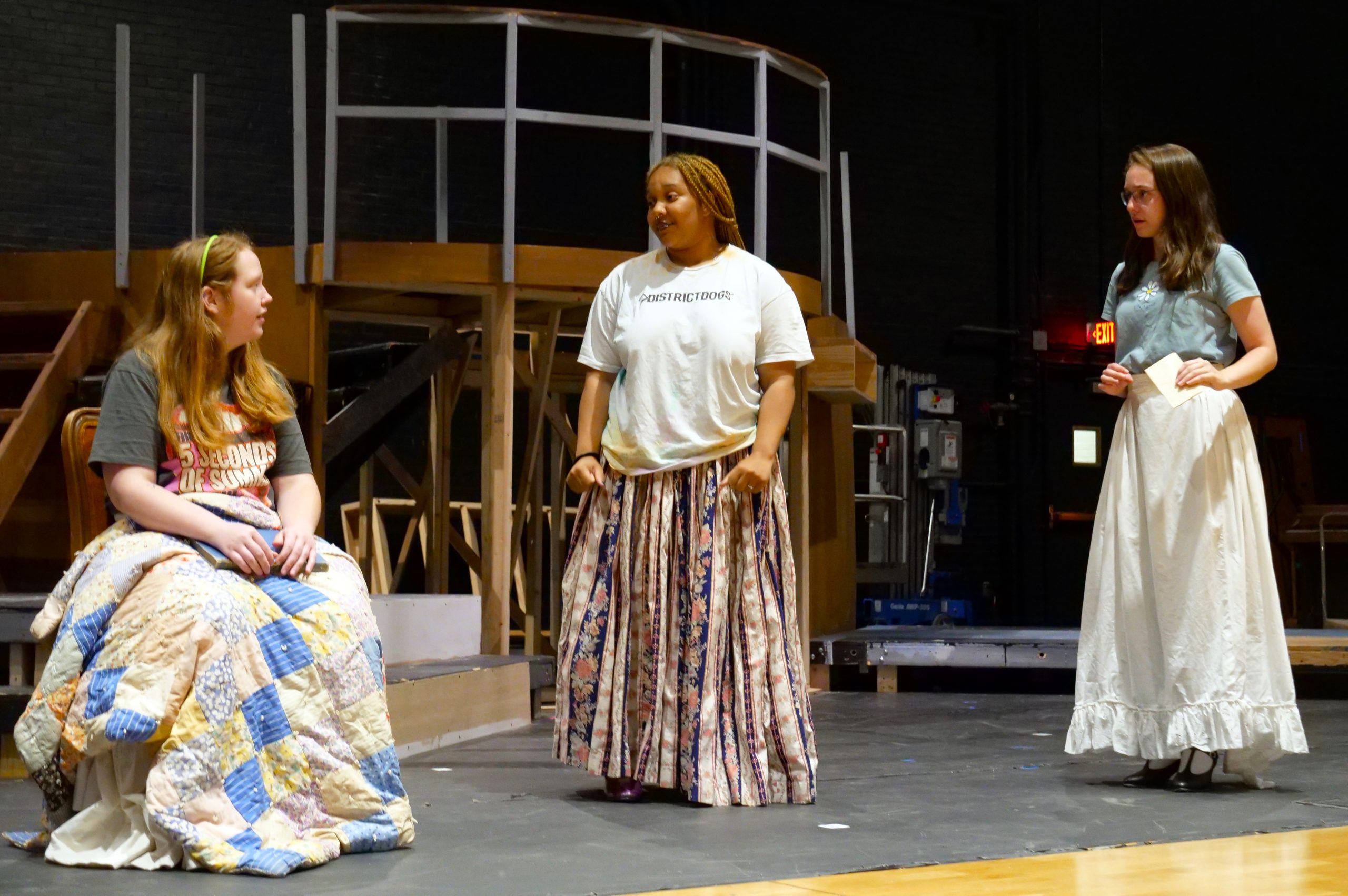 RADFORD – Radford University's first play of the season, Silent Sky, mixes science and history with relatable human emotion and powerful philosophical questions.  
Directed by Associate Professor Molly Hood, this biographical play tells the story of Henrietta Swan Leavitt, an astronomer working at the Harvard Observatory at a time when women were utilized extensively behind the scenes as human computers but not permitted to touch the telescopes. 
Henrietta, or Henri as she's frequently called in the play, was an important but generally unsung scientist. Her work with luminosity and Cepheid variables enabled the first meaningful measurement of galactic distances and her research was later used by Edwin Hubble to establish the expansion of the universe.
However, few people have heard of her or her work, especially by comparison to male astronomers like Hubble.
Hood said she chose this play after researching the writer, Lauren Gunderson, and working with sections of Silent Sky as scene studies in her acting classes.
"Once I read the script, I fell in love with it," Hood said.
"These amazing women I had never heard of, and Gunderson's fresh, modern writing knitted together with historic content, captured my imagination."
Henrietta is played by Ashlee Ramey, a junior, who has spent much of her time at Radford behind the scenes as a stage manager, props master and assistant lighting designer. This is her first lead, which she has taken to heart. 
"Although backstage gives you an insight of what happens onstage there's a drastic difference, especially being the lead role," Ramey explained.  
"There's a lot of work going on outside of the rehearsal space to fully bring the character alive for the audience. Because Henrietta Levitt was a real person who made such a mark on the world of astronomy, doing the research behind the character is vital." 
Ramey describes Henrietta as a goal-oriented character who faces serious social and personal obstacles with willpower and courage. She is also a bit of a dreamer. 
"I love the aspiration of this play," Ramey said. "It is full of women with dreams and goals who refuse to let worldly matters get in the way." 
Ramey is one of a cast of just five characters. Ryan Lewis plays Peter Shaw, the fictional assistant to Dr. Edward Pickering who runs the Harvard Observatory. He plays Henrietta's somewhat awkward and initially dismissive love interest. 
Sydney Purnell plays Williamina Flemming. Like Leavitt, Flemming was a real-life astronomer working for Pickering at Harvard in the early 1900s. 
Tessa Harmon plays Henrietta's sister, Margaret Leavitt. She has a unique perspective since Harmon is a double majoring in biology and theatre.
Harmon says her character is a religious woman who plays the philosophical foil to Henrietta's devoted scientist.  Margaret must struggle with the distance between the two points of view. 
"They respect each other's beliefs, but conflict with this kind of difference always arises in some way," Harmon noted.  
"Being able to play this character has allowed me to bring situations that have tested my faith into my character, so I know, truly, the conflict she is feeling." 
Harmon has been on the main stage before in the 2022 production of the musical, The Drowsy Chaperone as Mrs. Tottendale.  
"This rehearsal process is very different," she said. "For The Drowsy Chaperone, we had months to memorize our lines and get the blocking and choreography." 
"This time we had two weeks to be off book and two more weeks until opening. It's a very fast rehearsal process." 
Kiyaari Wilson, a double major in Theatre and Psychology, plays Annie Jump Cannon, an astronomer who oversees the women's department at the Harvard Observatory. Wilson describes her as a woman committed to excellence as a scientist and as a friend to Henrietta.   
"I try to find a similarity between myself and whatever character I play," says Wilson, "and I find we are both a little headstrong. She is like a stern schoolteacher who holds other people to a standard because she wants you to succeed."   
Cannon is also based on a real person. A natural leader, the historical Annie Cannon made significant scientific contributions and fought for women's equality and respect. Cannon was also a passionate suffragist and even dared to wear pants in a time when such a thing was practically unthinkable.  
Despite its scientific and historical underpinnings, Wilson says Silent Sky carries meaningful subtext in its relationships and can be very emotional. 
"I want people to come see it," Wilson explained, "because it will put everything into perspective about who we are, where we are and why we are."  
Silent Sky will open on Sept. 26 in the Bondurant Auditorium in Preston Hall on Radford's main campus and run through Oct. 1. Tickets can be purchased at the Theatre box office in 240 Walker Hall, online at rutheatertickets.com or at the door. 
Sean Kotz for Radford University