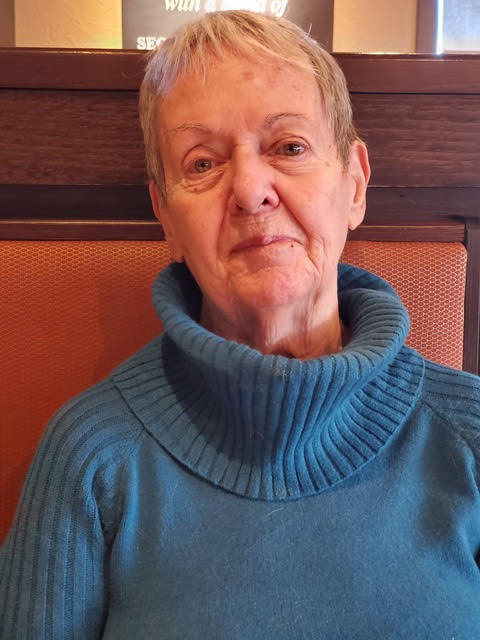 Anna Johnson Patty, of Christiansburg, passed away on March 18 after suffering a long battle with Alzheimer's. She was born on August 25, 1937, daughter of the late Henry Richard Johnson and Gertrude Smith Johnson.
Anna is survived by her daughter, Robin Patty of Murfreesboro, Tn.; her son, C. Wayne Patty, Jr. and daughter-in-law Angela Patty of Christiansburg; and her daughter, Christine Snider, son-in-law Mike Snider, and her grandson Robbie Snider of Christiansburg. Anna was preceded in death by her ex-husband C. Wayne Patty, Sr. of Blacksburg.
Anna graduated from Vero Beach High School in Vero Beach, Fla. in 1955. She was a member of the band in high school where she played the oboe and piano. She was voted "Most Likely to Succeed" by her senior class. She obtained a bachelor's degree in 1959 from The University of Georgia in Athens, Ga. She was a stay-at-home mom until her divorce, and then worked various managerial jobs in the business field and restaurant field including three years in Germany managing a Burger King. Later in her life, she went back to school and obtained a master's degree in 1995 from Virginia Tech in education. She went on to become a middle school teacher in math in Hampton Roads. During the summers, she worked at Busch Gardens as a tram driver. Upon retiring from teaching, she moved to Christiansburg. She kept busy working various volunteer jobs, including a CASA volunteer (Court Appointed Special Advocates for children).   
The family would like to thank Heritage Hall, Good Samaritan, and especially Michael Mullins for their compassionate care during her battle with Alzheimer's and all their help and support for her caregiving.
In lieu of flowers, the family is asking that a memorial donation be made to the Alzheimer's Association in Anna's name. Per Anna's wishes, she is to be cremated and have her cremains scattered over Mt. Pisgah.