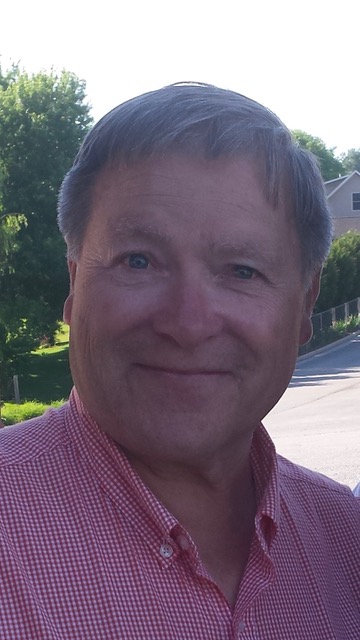 Kenneth Leroy Albert, 73, of Christiansburg, died Tuesday March 21, 2023. He passed away into the waiting arms of his Heavenly Father, as he napped peacefully in his home. His faith was in his Lord Jesus Christ.  
Kenny retired from the Brooks Center at Virginia Tech after 30 years of service. He was their main machinist, and he was also in charge of running the sawmill.   
He served his country for several years as an enlisted member of the Army Reserves where he was a sergeant first class.  
Kenny enjoyed several hobbies during his lifetime. Making fun of his children was on the top of his list. He was known as an avid car, truck and motorcycle guy and he enjoyed going to car shows with Paul and Ray and Kevin. Kenny was a do-it-yourself guy and if something needed to be fixed, he was a teacher and motivator to Paul and Kevin. There wasn't anything he couldn't fix or improve. Kenny loved to travel and he and Paul took a wonderful trip in recent years out west and visited the Grand Canyon. Kenny was also able to take vacations with Kevin's family to Treasure Island and to Key West Florida, where he soaked up the sun and enjoyed watching the sun set at Mallory Square. Other special memories are times that Trena spent eating breakfast with Kenny at Cracker Barrel and Country Kitchen and just sitting in the swing sharing laughs and good times. Always on a Tuesday, Kenny could be found with Ray at El Rodeo and on Thursdays at El Bronco with Trena.  
Kenny is survived by his devoted wife of 44 years, Barbara Olinger Albert. She lovingly cared for him during his brief illness, and he was able to remain in his home surrounded by his loved ones. He is also survived by his son Kevin Albert and wife Lisa, son Byron Albert, and daughter Trena French and son-in-law and friend Paul French. 
He has four grandchildren, Christopher and Joshua Albert, Renee Albert and Bryson Albert, and two great grandsons.  
Kenny is also survived by his sister, Peggy Eads; brother-in-law and best friend Ray Eads; and sisters-in-law Sarah and Joe Denig and Connie and Boyd Huff. 
Kenny was predeceased by his brother-in-law, Richard Olinger, and his parents, Doug and Birdie Albert.    
Kenny's family received friends Thursday, March 23, 2023 at McCoy Funeral Home, 150 Country Club Drive SW Blacksburg, and held a service in the chapel celebrating Kenny's life, with family friend Rev. Jimmie Lee Price and daughter Trena French officiating. There was no graveside service.