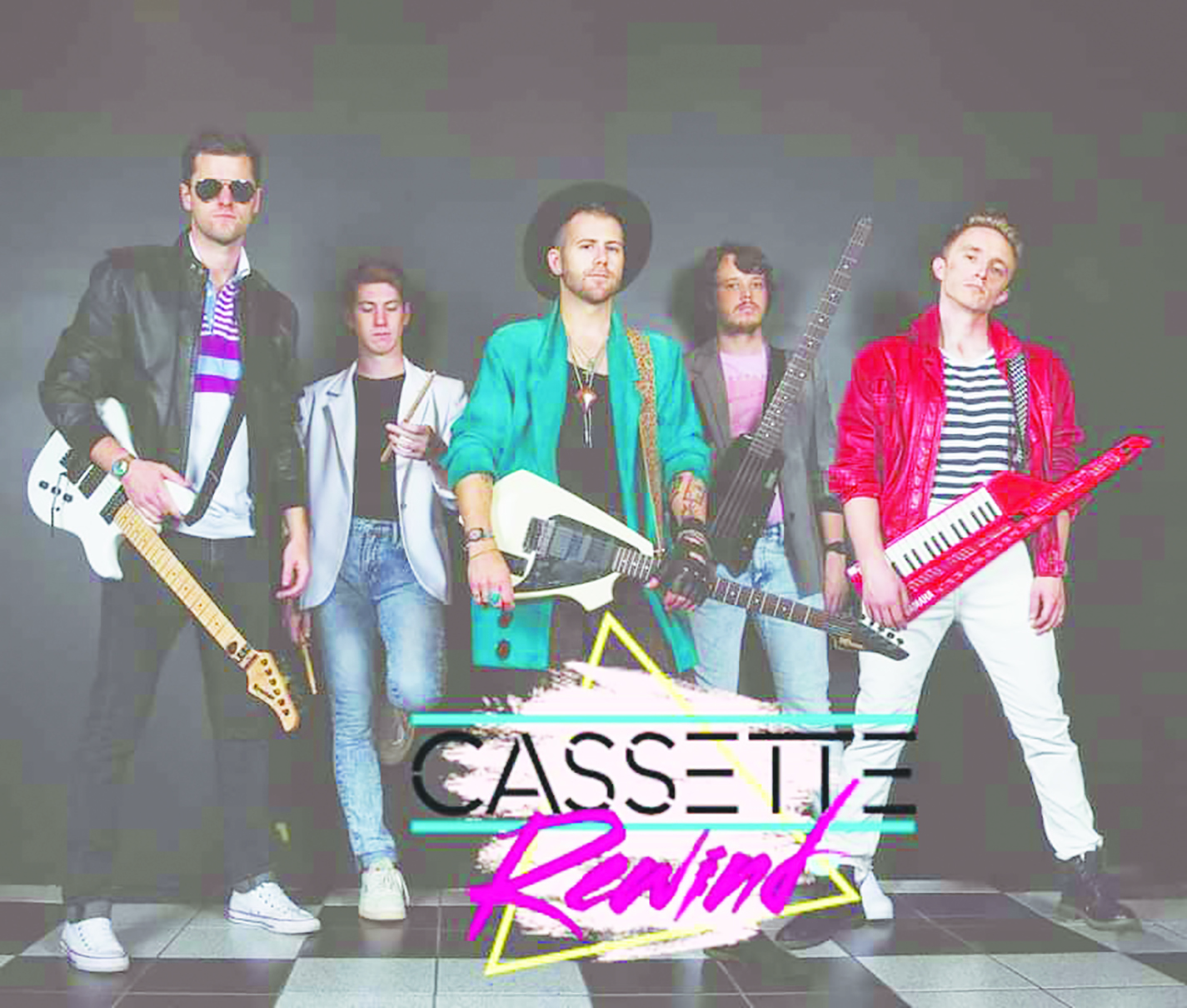 RADFORD – Cassette Rewind, an 80's cover band, will be performing at the June installment of the Radford Summer Concert Series, set for Saturday, June 17.
"You asked for them back and we listened," announced the Radford Visitors and Welcome Center. "Cassette Rewind – The Ultimate Authentic '80s Experience will be returning to Radford to cut loose #Footloose!" 
Described as the ultimate authentic '80s experience, Cassette Rewind will be performing on the fields of Glencoe Mansion, Museum and Gallery.
"Born in the '80s and raised on radio, Cassette Rewind is the ultimate authentic '80s experience," according to the band's website. "Valley girls, jocks, preppies, and nerds will have the time of their life when the DeLorean hits 88 mph and suddenly they're at, like, the most righteous party of the era. Feel the power of love when your bedroom boombox comes to life with captivating, dynamic performances of Prince, George Michael, Journey, Whitney Houston, and countless 1980s pop icons. Grab your Members Only jacket and put on your leg warmers because nothing's gonna stop you now from getting footloose and singing along. Be kind, please Cassette Rewind."
Alcoholic beverages will be provided by the Radford Chamber of Commerce for purchase. The gate opens at 6 p.m., and the concert begins at 7 p.m. Admission is $5. Children under 12 are free.
Glencoe Mansion is located at 600 Unruh Dr., Radford.
The Radford Visitors and Welcome Center offers "thank you to our sponsors: Kollmorgen Corporation, Southwest Outdoor Power, Southern Furniture, Ameriprise Financial, Radford Chamber of Commerce, Radford City Government, Radford Public Library, Radford City Sheriff's Office, Radford City Fire/EMS, Radford City Police Department and Brio LIVE Entertainment."
Radford News Journal staff report