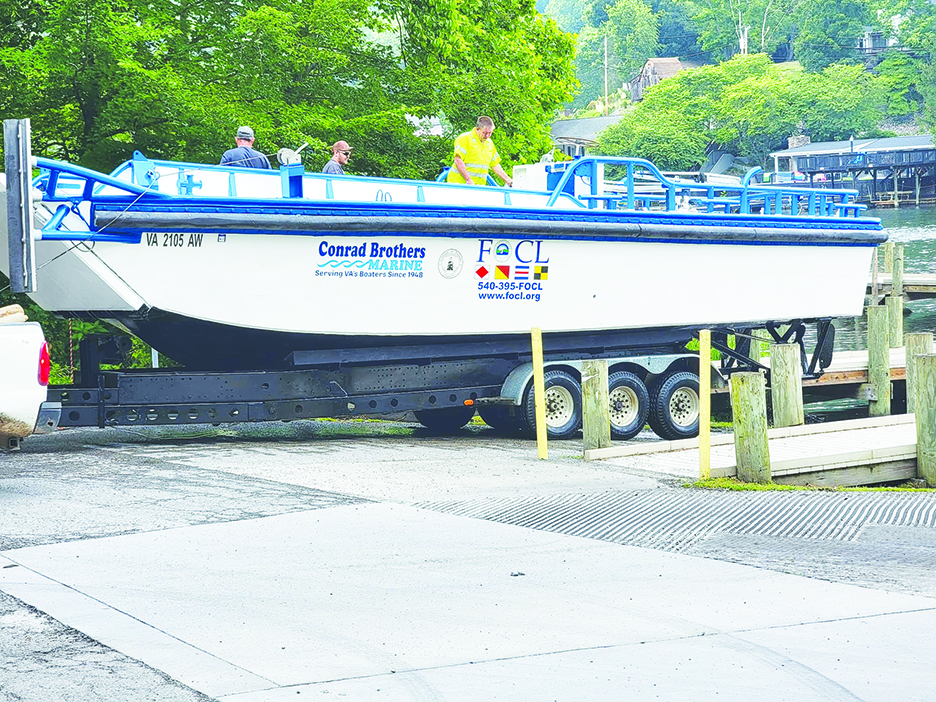 Friends of Claytor Lake works to keep the lake clean, and now the group has a new boat to help with those efforts.
"The crew has been working hard to prepare our 1984 Navy surplus push boat for the season, and she's officially in the water," FOCL announced. "Engine and transmission repairs are complete, a fresh paint job by our crew, new batteries for updated engine compression and so much more. We're excited to put her to work this summer! Huge thank you to Conrad Brother's Marine and the Pulaski County Garage who has assisted in ordering items for repairs, and housing this large boat If you happen to see our crew out working, feel free to give them a wave!"
According to the FOCL website (focl.org) website, The Friends of Claytor Lake "was formed in 1992 in response to woody debris build-up in Claytor Lake."
"Since then, FOCL has grown and has a full crew to support the demands of high flow events each season. FOCL's crew of four works seasonally to keep public ramps, launch areas, shorelines, docks, main channels and other navigation areas free of floating woody debris. More information is available on our Debris Clean Up page. With your support, we're able to continue these efforts, along with so much more."
Anyone who would like to help support the clean-up efforts and projects this year, can do so on the website. 
Radford News Journal staff report