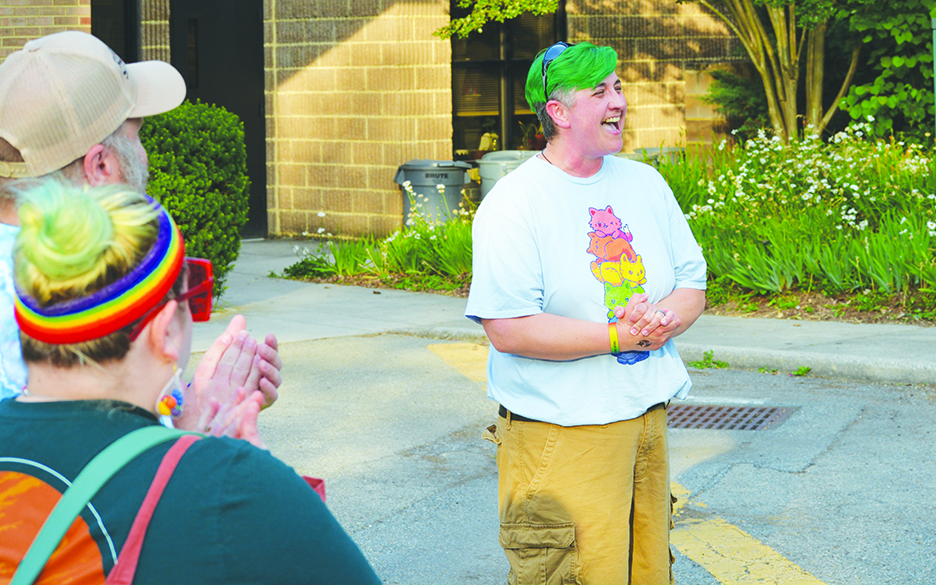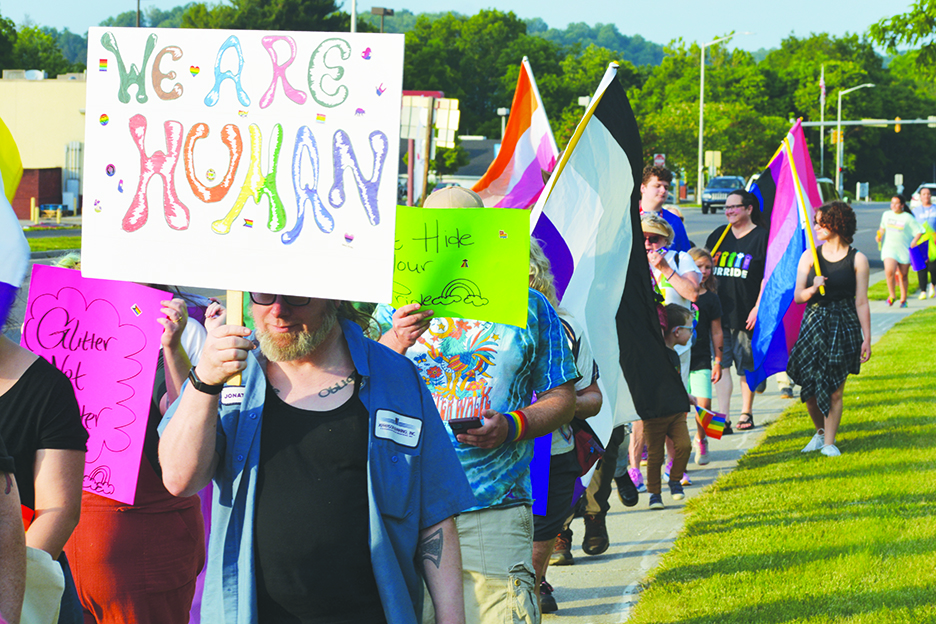 By Heather Bell
RADFORD – Two events over the weekend in Radford celebrated Pride Month for the LGBTQ+ community, starting with a potluck picnic sponsored by the Women's Resource Center of the New River Valley and culminating with a march down Main Street sponsored by the Radical Change Commission.
Friday's potluck picnic included fellowship, crafts, food, music and information on community resources. Saturday's march started at the Radford Public Library with a speech by Pastor Kelly Jean Bryant of Glade Church. Bryant grew up in a fundamental Pentecostal Church but told the crowd when she was called to the ministry at the age of 16, she knew it wouldn't be in a church like her childhood church.
"I grew up in the holler in a very conservative, fundamental Pentecostal church, said Bryant. "The music was killer, but then they told me I was going to hell. There are 'clobber passages' they use to tell people like us we are going to hell, but those are used in a way that is ignorant to context."
"Today, there is no shame here," Bryant continued. "Today there is only love. The climate is volatile right now. I am here for you."
According to Glade Church's website, Bryant "felt a call to preach during childhood, [but] they knew that would never be a reality for an LGBT girl in that denomination. Thankfully, they found other denominations (UCC!) over the years that taught the true love of God, and Kelly made it her purpose and ministry to teach God's all-powerful, all-inclusive love."
"Kelly is a gifted oral and written communicator, as well as a thoughtful listener. They also have a strong connection to God that is apparent in their daily habits and conversations. Kelly has a solid commitment to social justice and looks forward to making more connections in the New River Valley through their ministry."
Janiele Hamden of the Radical Change Commission said she has received messages from people this year who have participated in the march the past two years who said they were scared to participate this year. About 40 people made the march down Main Street, starting at the library and ending at the Radford Visitors and Welcome Center. This is the third year Radford has held a Pride march.