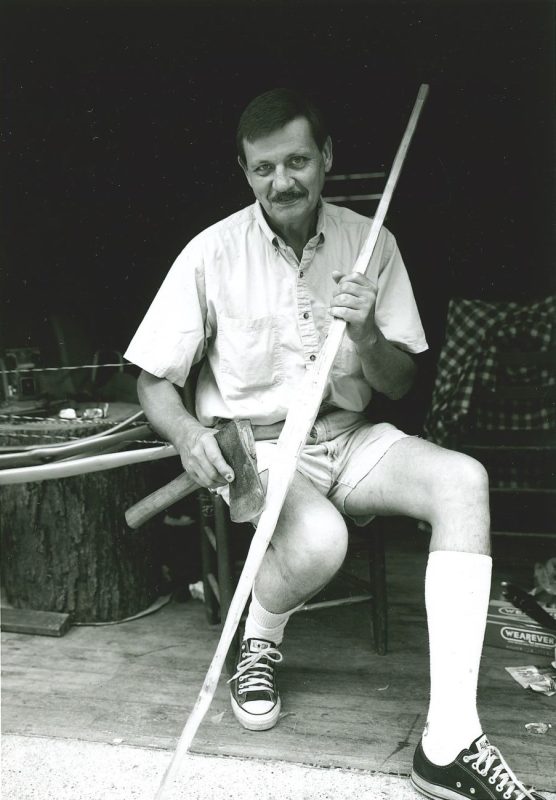 Chuck Housel, of Graysontown, passed into eternal glory and rest at his Little River home on May 11, 2023. 
He was a graduate of Radford High School, The College of William and Mary, and Radford University. He proudly served in the U. S. Army in the 82nd Airbourne Division as a paratrooper. His brilliant mind and athletic abilities provided scholarships to the College of William and Mary. He was a math professor at New River Community College, arborist, bowyer, poet, storyteller, Eagle Scout, master gardener, folk artist, and woodworker. He was a proponent of higher education and always had time for his students. He continued to live and honor his Appalachian Heritage. Hard honest work was never a stranger to him. He felt that one of his greatest feats was picking 80 gallons of wild blackberries in one summer season. That number does not include the amount of berries that Elijah, Joseph and favorite dog Bruno ate during the berry expeditions. He loved his family, friends and church with true devotion.
He was preceded in death by his parents, John and Mary Emma Housel; brother, John Housel; sister, Susan Dillon; and daughter-in-law, Beth Housel.
Survivors include his wife, Mary Jane Housel; sons, Elijah and Joseph Housel; grandson, Sawyer Housel; and many nieces, nephews, other relatives and friends.
The family received friends on Thursday, May 18, 2023, at the Old Brick Presbyterian Church in Radford. Memorial service followed with Rev. Robert Morris officiating.
Flowers are appreciated or donations may be made to the Old Brick Presbyterian Church, 406 E. Rock Road, Radford, Virginia 24141.
The Housel family is in the care of Mullins Funeral Home & Crematory in Radford.