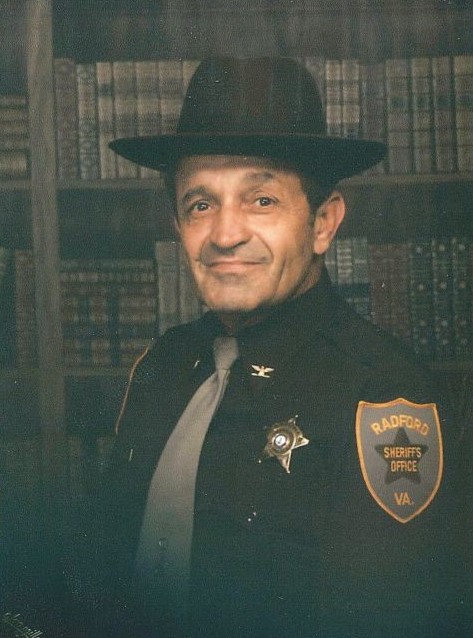 Bobby Fuqua Farmer, 87, gained his angel wings on Sunday, August 6, 2023, surrounded by his family. He was preceded in death by his parents, Claude and Ruth Farmer; and his brother, Jim Farmer. He lost the love of his life, Eula Farmer five years ago and had grieved her passing every day.
He is survived by his daughters and sons-in-law, Brenda Walker (Larry), and Barbara Repass (Eddie); granddaughters, Renee Walker and Kimberly Repass; great grandchildren, Dakota Young and Khloe Woodis; his sister, Dolly Sadler; and many nieces and nephews.
He was a member of Carter Street Methodist Church since nine years of age. He was a member of the Radford Jaycees, the Lions Club, and served as a volunteer member of the Radford Fire Department. He retired as the Sheriff of Radford in 1999 after 23 years of dedicated service.
The family will receive friends 11 a.m. – 2 p.m. on Monday, August 14, 2023, at the Mullins Funeral Home in Radford. Funeral services will begin at 2 p.m. with Rev. Betsy King officiating. Interment will follow in West View Cemetery in Radford.
The Farmer family is in the care of Mullins Funeral Home & Crematory in Radford.