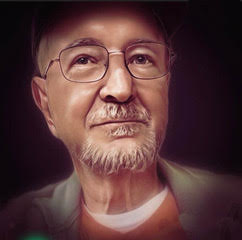 John LeRoy Eaton died on Saturday, March 4, 2023. 
Born September 21, 1939, in Decatur, Ill., he was the son of the late George Wesley Eaton and Hazel Katie Eaton. 
He is survived by his wife of almost 62 years, Margaret A."Peggy" Eaton; a brother, Steve Eaton, and his wife, Charlotte, of Sonora, Calif.; sons Marc Eaton and his wife, Diann, of Christiansburg, and Kent Eaton and his daughter, Leah, also of Christiansburg; a granddaughter, Eliza Eaton Kerr and her husband, Morgan, of Asheville, N.C.; and a grandson, Neal Eaton and wife, Stephanie, of Christiansburg.
John was preceded in death by a son T. Scott Eaton, who died in 2001. 
John spent his childhood in Decatur, Ill. His free time was spent in the fields exploring the woods and the waters of nearby Stevens Creek. Through this experience he developed a lifelong love of outdoor activities, which ultimately led him to the career as an insect physiologist.
Upon graduating from Stephen Decatur high school in 1957, John served active and reserve duty in the Army. He began college at Millikin University where he met Peggy, and they were married on Sept. 3, 1961. John transferred to the University of Illinois in 1960 where he received B.S. and Ph.D. degrees in entomology.
His first position was as an assistant professor of biology at Kalamazoo College in 1966. In 1969, he accepted the position of assistant professor of entomology at Virginia Tech where for the next 18 years he conducted basic research on the anatomy and physiology of Lepidoptera and rose to the rank of professor. In 1988 he accepted the position of Associate Dean of the Virginia Tech Graduate School. Serving there he was part of a team that conceived of and led the implementation of the electronic dissertation project.
John retired in 2002 as professor of entomology and graduate dean emeritus. He then took on his most important role as Papa, a position that he excelled at for the rest of his life.
The family would like to thank the caring folks who helped John with his struggle with Parkinson's: Christy, Emma, Ashley, Atasha, Reba, Crystal, Yana, Sabrina and Misti, and hospice providers Teresa and Morgan.
A gathering to celebrate John's life will be held at the Warm Hearth Village Center on Sunday, March 19, at 2 p.m.
In lieu of flowers, please consider contributing to the T. Scott Eaton Memorial Scholarship Fund through the Community Foundation of the New River Valley of Virginia.  
"Do not stand at my grave and weep. I am not there, I do not sleep. I am a thousand winds that blow. I am the diamond glint on snow. I am the sunlight on ripened grain. I am the gentle autumn rain. When you wake in the morning hush, I am the swift, uplifting rush of quiet birds circling in flight. I am the soft starlight at night. I live in the memory of all who knew and loved me. Only when they die will I too be gone." Mary Frey, 1932, amended by John L. Eaton 2012