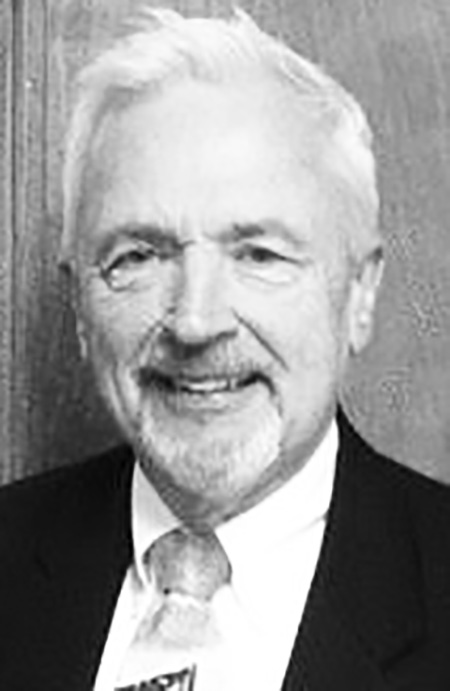 Gerald W. Duncan wrote the last page in his earthly journal on July 10, 2023, after challenging Alzheimer's and its callousness for three plus years. 
Gerald was born April 4, 1945, the only son of the late V. Stanley and Mildred Duncan of Craig County and the younger brother of the late Jane Burner of Staunton. 
Gerald received his bachelor's degree from Virginia Tech and later a Master's of Business Administration from Radford University. He began his career in 1967 as a software developer with RDAISA, Department of the Army. He was the recipient of many awards during his 35 years and was always humbled at being recognized for his services. His second career began in 2000, when he ran and was successfully elected as Treasurer of Giles County. He immediately began designing software to enhance and expedite billing and collection services. His tenacity to make the Giles office the very best it could be was recognized when he was elected Treasurer of the Year for the State of Virginia. He loved serving the people of Giles County and maintained an open-door policy demanding everyone be treated equally and with dignity. 
Gerald was an avid hunter, harvesting deer, bear and turkey in Virginia, West Virginia, Florida, South Dakota and Texas. Gerald was elected president of the Virginia State Chapter of the National Wild Turkey Federation for three consecutive terms, promoting conservation of the wild turkey. For his efforts, he was awarded the Roger M. Latham Sportsman's Service Award, which recognizes outstanding contributions by chapter volunteers who donate their personal time, energy and money to conservation and management of the American wild turkey. Only persons making significant contributions to the betterment of the wild turkey are eligible. 
His proudest accomplishment was being a husband, father, grandfather and great-grandfather. He is survived by his wife, Ruth Duncan, of Blacksburg, his oldest son, Troy Duncan, and wife, Heather, of New Castle, his youngest son, Mark Duncan, and wife, Eva, of Catawba, his only daughter, Margee Sisson, and husband, Dougie, of Shawsville; grandchildren Haley Chandler of Clearfield, Utah, Hagan Chandler and wife, Kierston, of Riner, Tanner Duncan of Richmond, Andrew Duncan of New Castle, Elijah Duncan of Catawba and Summer Norwood of Shawsville; great grandson Myles Chandler of Riner and great granddaughter Everly Chandler of Riner. 
A man of unwavering determination and kindness, there was not a person or cause he wouldn't help if there was a need and no obstacle he could not or did not overcome. A celebration of life was held Friday, July 14 at McCoy Funeral Home, Blacksburg. Visitation was followed by a memorial service in the McCoy Funeral Home chapel. A great man is one who leaves others at a loss after he has gone. What a truly remarkable person, husband, father, grandfather and great grandfather. In lieu of flowers, memorial donations can be made to the Alzheimer's Association @ https://act.alz.org.