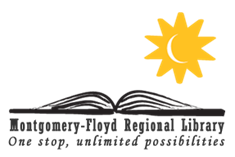 SHAWSVILLE – The Meadowbrook Public Library invites book enthusiasts and romance lovers to an author talk featuring Julia Martin Dare, the talented author of "The Sheriff's Star," the first installment in her captivating "Guard My Heart" series. 
The event will take place on Saturday, July 22 at 1 p.m. and promises an afternoon filled with intrigue, romance, and the magic of storytelling.
"The Sheriff's Star" follows the extraordinary journey of Stacy, a world-famous pop star seeking refuge in the peaceful town of Whirlwind. Amidst her break, Stacy's life takes a perilous turn when she becomes the target of a relentless stalker. In this heart-pounding tale, readers are introduced to John, the courageous Sheriff who witnesses Stacy's near-death encounter. Determined to keep her safe, John finds himself facing a ruthless killer who stops at nothing to end their lives. As the stakes rise, Stacy's impending return to her pop-star persona clashes with John's unwavering dedication to protecting their small town. The couple finds themselves torn between love and duty. Can they find a way to be together forever? And will they triumph against the relentless pursuer?
Julia Martin Dare is an author who embarked on her writing journey later in life. Fueled by her passion for books and words, she found solace in writing poetry during her school years. Despite various life commitments, including military service, raising children, and work, Dare never let go of her dream to write a book. Following a battle with depression, she turned to writing as a creative outlet and a means of contribution. Now, well beyond her 55th birthday, Dare has published her first book, "The Sheriff's Star", marking the beginning of her enthralling "Guard My Heart" series. Drawing inspiration from the captivating characters she creates, Dare's stories promise a happily ever after, every time. 
During the author talk, Julia Martin Dare will share her personal journey as an aspiring writer and shed light on her creative process. Attendees will have the opportunity to gain insights into the creative process and learn more about the characters that have captivated her readers.
Copies of the book will be available for sale at the event, and the author will be signing copies after her talk. This event is open to all and free of charge. 
Mark your calendars for Saturday, July 22 at 1 p.m. and join us at the Meadowbrook Public Library, located at 267 Alleghany Spring Road, Shawsville. For further information, please contact: Cindy Minnick, cminnick@mfrl.org or call the library at (540) 268-1964.  
Submitted by Meadowbrook Public Library