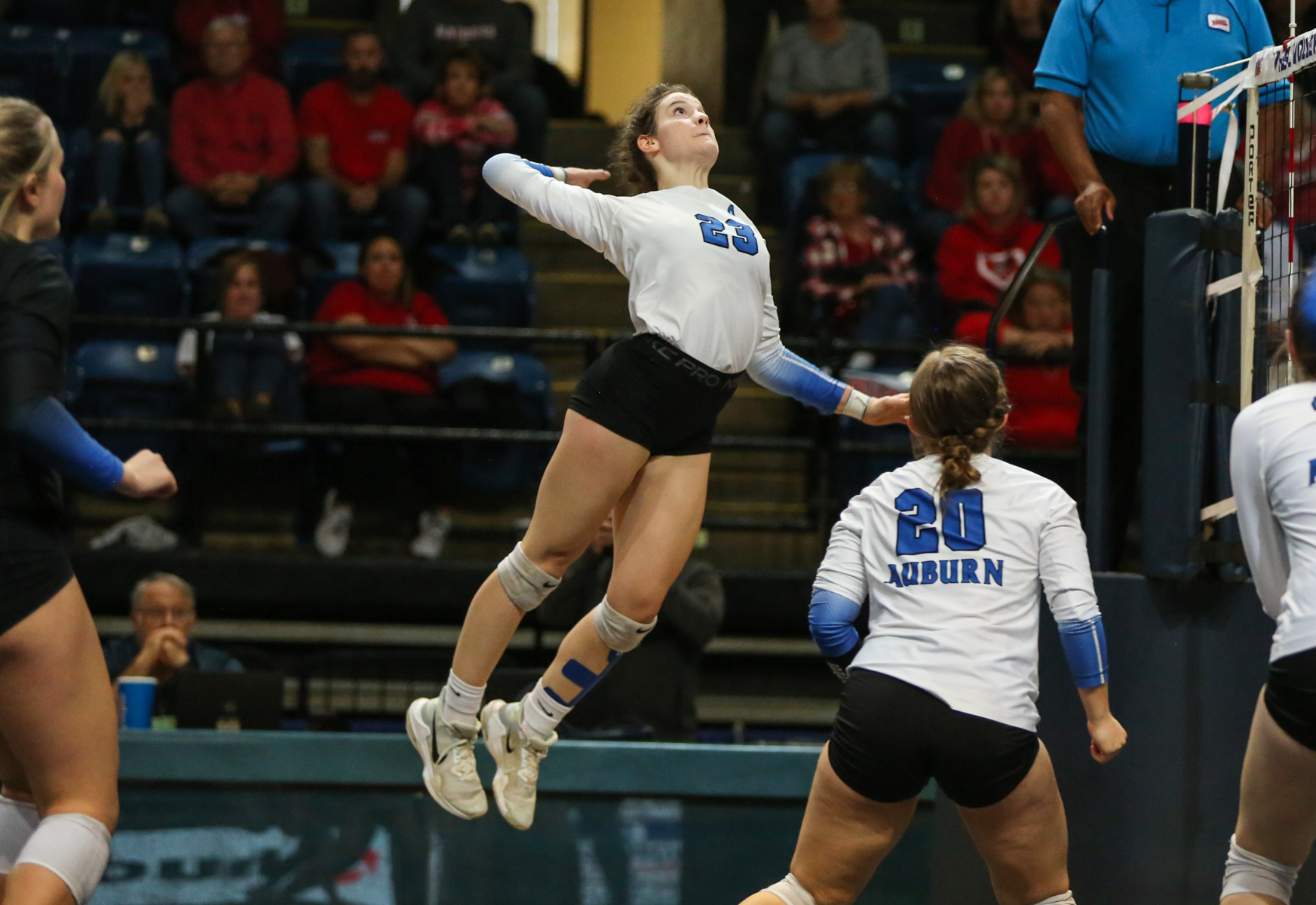 By Marty Gordon
Auburn High School volleyball player Madeline Lavergne has announced her intentions to continue her playing career at King University near Bristol, Tenn., this fall.
She is the latest senior to move on the next level after Auburn won back-to-back state championships. 
Lavergne said she fell in love with King during a recent visit. "The campus is small, which is what I was looking for in a college, and it is a small Christian community," she said. "I met some members of both the men's and women's volleyball teams and got to talk with them. My coach (Ryan Booher), coaches both teams, and the volleyball community is amazing," she said.
"All the players from both teams are close friends and are always looking out for each other," Lavergne said. "The small campus atmosphere feels like a family, and I could definitely see myself fitting in as a member of the team. King feels like home and I could feel God telling me that that is where I belong."
Lavergne missed over half of her senior season after pulling an abdominal muscle. She played only 56 out of 106 sets but managed to have the highest ace percentage on the team, averaging 3.4 kills per set. 
She was named first-team All District, first-team All Region and first-team All State and was a captain in both her junior and senior years. She had a career-high number of kills (23) in the team's state championship game against Rappahannock. 
King has a current enrollment of 1,360 students, is a member of the Conference Carolinas, and finished 15-16 this past season.
Lavergne has several goals for the court. "My goals are to always try my best in everything whether that includes practice, games, scrimmages, etc. I always strive to be the best player I can be and show good sportsmanship to my teammates and opponents."
At King, Lavergne hopes to major in exercise science and minor in coaching.