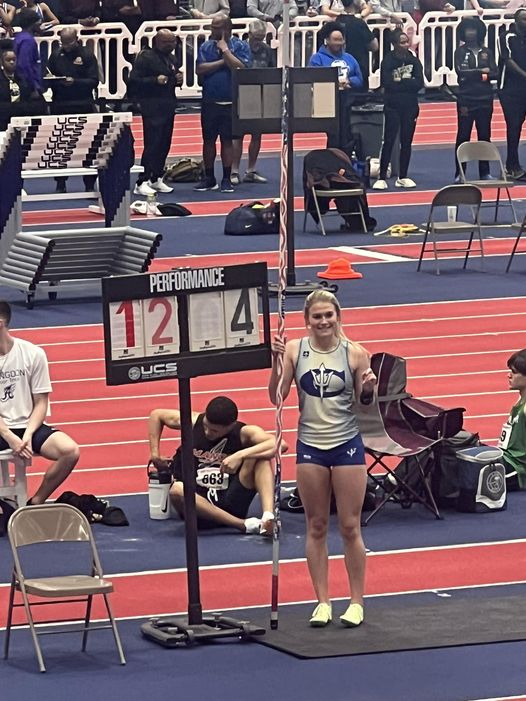 By Marty Gordon
The Blacksburg High School boys are the Class 4 indoor 2023 champion.
The Bruins took the 4X400 relay and finished with 64 total points. Deep Creek was second with 44.5 points, and Salem was third with 40 points 
Connor Rutherford gave Blacksburg first place in the 1,600 meter event with a time of 4:14.9. He recently was named the state's Gatorade boys cross-country runner of the year. 
Western Albemarle took the girls' title with 73 points while Blacksburg finished second with 69 points. Blacksburg's Katja Kehlenbeck won the high jump event at 5-2. 
In Class 3, Christiansburg's Madelyn Moles brought home another state title with a 12-04 leap in the pole vault.
The Christiansburg girls finished eighth as Heritage and Abingdon were 1-2. The Christiansburg boys' team was a distant 12th as Heritage and Tabb took first and second places.