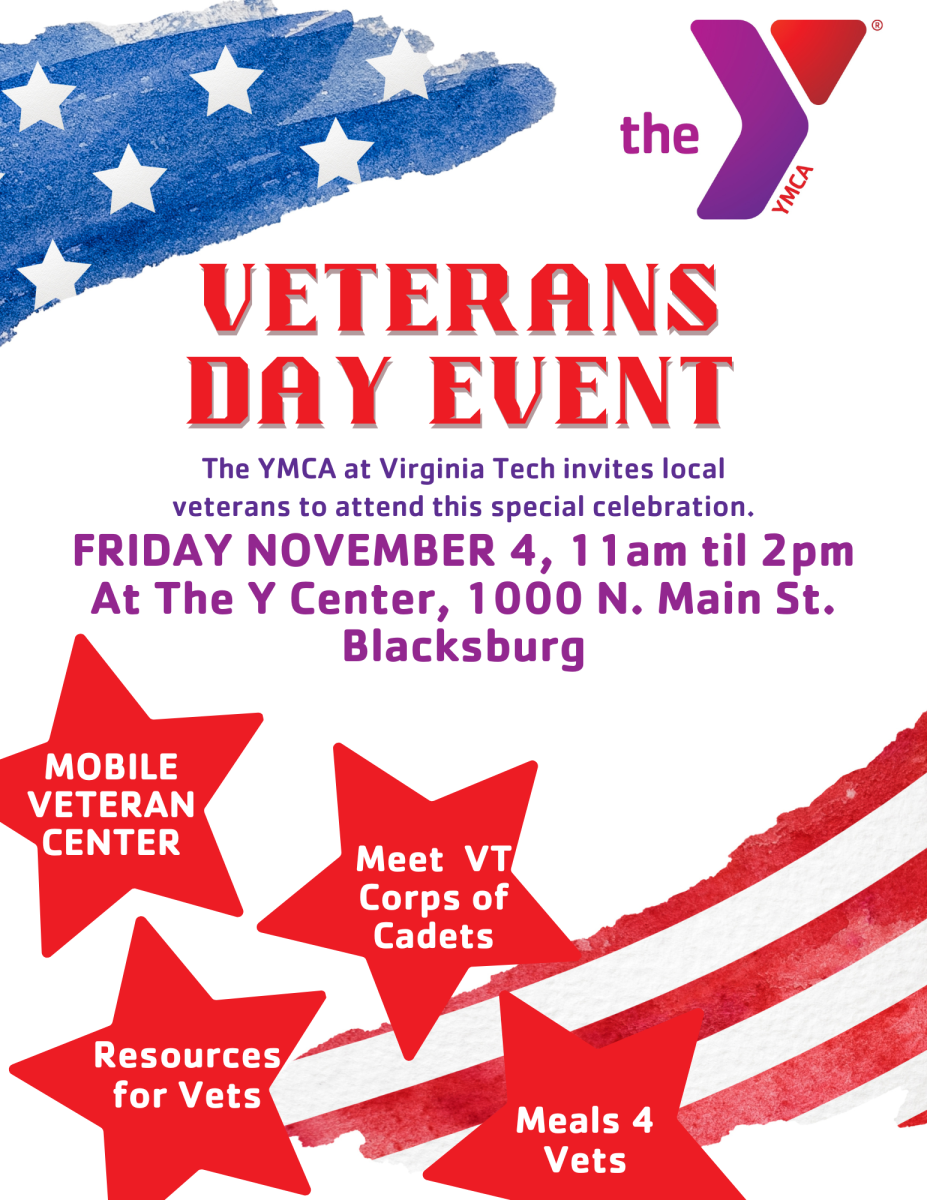 BLACKSBURG – On Friday, Nov. 4, the YMCA at Virginia Tech will support veterans and their families with a Mobile Vet Center that will offer information, meals, and food packages vets may enjoy on site or take home.
The event is in partnership with the Virginia Tech Corps of Cadets who will be on site to meet and interact with the veterans who attend.
"While families across our community experience food insecurity, veterans who served
in the U.S. wars in Iraq and Afghanistan are twice as likely to be food insecure
compared to the general population, according to the Department of Veterans Affairs,"
said Ryan Martin, CEO and Executive Director of the YMCA at Virginia Tech. "We are
excited to collaborate with the VA Mobile Vet Center this Veterans Day week to not only
show appreciation to our community's veterans for their service, but to ensure they are
connected to resources they may need for their own health and for the well-being of
their families."
The YMCA at Virginia Tech is one of 75 YMCAs nationwide selected to offer the Mobile
Vet Center opportunity through a partnership between the YMCA of the USA and the U.S.
Department of Veterans Affairs.
This special event will take place from 11 a.m. to 2 p.m. at the Y Center located at 1000 N. Main St.