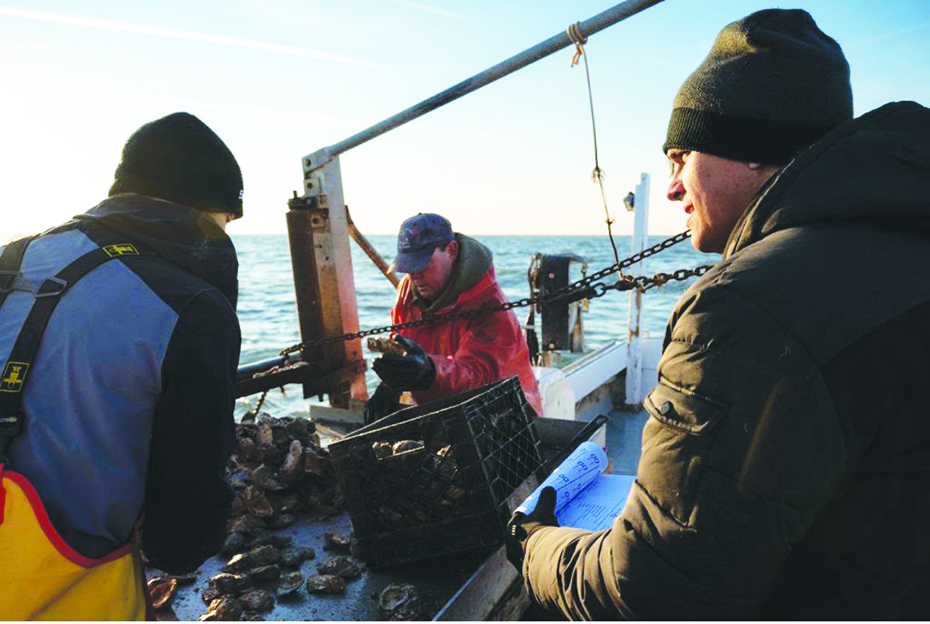 A recent boom in Virginia's oyster population can be attributed to a complex interplay of natural and human-driven factors, says a Virginia Tech expert.
The Virginia Marine Resources Commission moved to extend the oyster season in portions of waterways where oyster populations are strong, as outlined in Chesapeake Bay Foundation's 2022 State of the Bay report, which found the commonwealth's oyster stock at its best condition in a generation. Virginia's is expecting its largest oyster harvest in over three decades, due to a growing stock and an extended harvesting season.
"While it is impossible to attribute this success to one variable, several anthropogenic factors played a crucial role," said Fernando Gonçalves, a research scientist at the Virginia Seafood Agricultural Research and Extension Center. "These include a labor shortage and supply chain disruptions during the pandemic, changes in regulations, harvesting closures, and increased production from aquaculture, all of which collectively reduced the pressure on the oyster stocks in the bay."
Natural factors such as weather, rainfall, salinity, primary productivity of plankton, nutrient levels, and water temperature are vital to the survival and productivity of oysters in Virginia.
Virginia Tech economics and marketing experts at the research and extension center work to provide insights to better understand and support the seafood industry. An economic impact analysis conducted by the center revealed that the Virginia seafood industry contributed over $1.1 billion to the state's economy in 2019. The oyster sector is a crucial component of the Virginia seafood industry, providing valuable employment opportunities and supporting other economic sectors within and beyond Virginia.
"It is encouraging to observe the natural stocks recovering, allowing for sustainable management such as extending the oyster harvest season. This will benefit not only the watermen but also the state's economy and keep its position as the leading oyster producer on the east coast," Gonçalves said.
Submitted by Virginia Tech