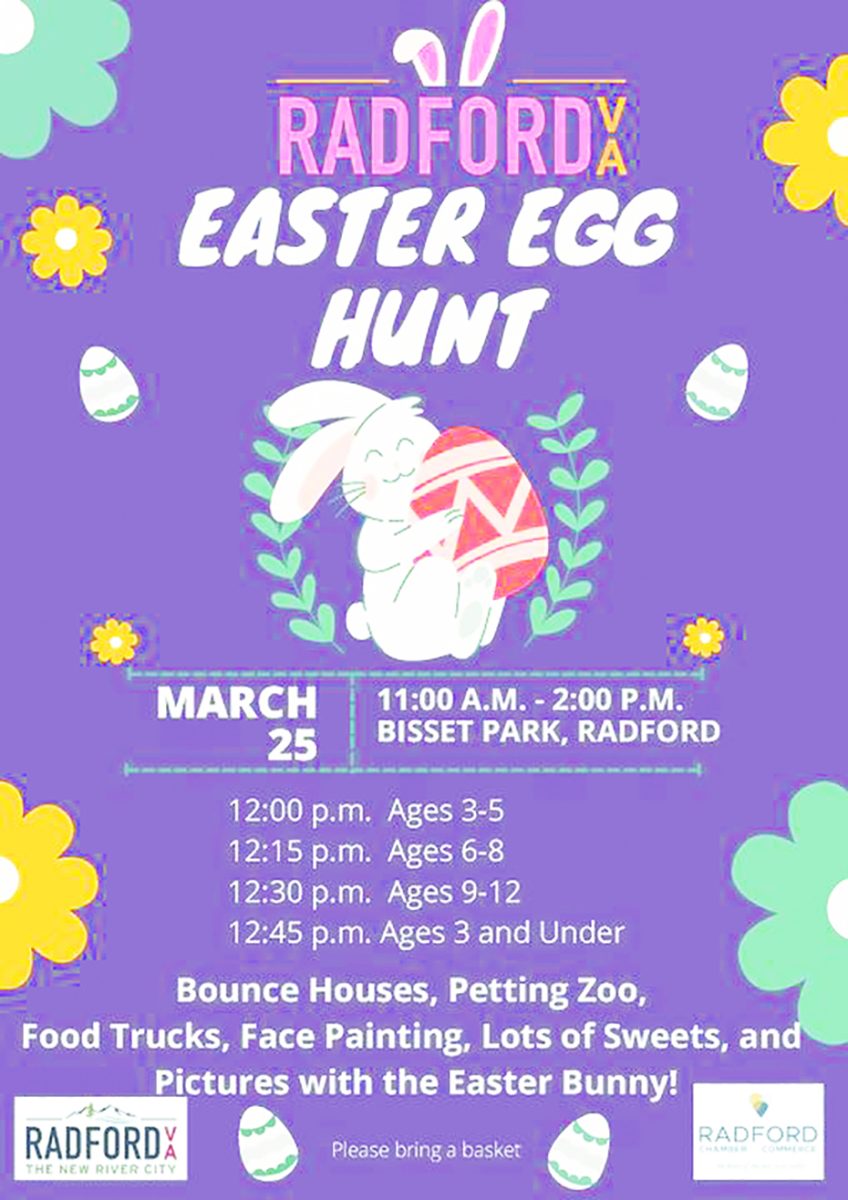 Image courtesy of the Radford Chamber of Commerce
RADFORD – The City of Radford and the Radford Chamber of Commerce are teaming up for a massive Easter event this Saturday, March 25 in Bisset Park.
Organizers will be hiding 12,000 eggs for children to find, separated by age groups, but that is just the start of the offerings for the day.  
"There will be food trucks, lots of sweets, bounce houses and a petting zoo," the City of Radford announced. "We are so excited to announce there will be two golden eggs per age group for larger prizes! And special thanks to 107.1 PSK, who will be there giving away a free trip to Dollywood. Who will be the lucky one? Come out and enjoy a fun day and get your picture taken free with the Easter Bunny."
The overall event will be held 11 a.m. – 2 p.m. The egg hunt portion will be held as follows:
Noon – Ages 3- 5
12:15 p.m. – Ages 6-8
12:30 p.m. – Ages 9-12
12:45 p.m. – Under three years old
Sponsors of the event include Ameriprise Financial, Hill Insurance Agency – Radford, Price-Williams Realty, University Tanning, New River Economy Drug, Professional Rehab Associates, Tuck Chiropractic – Fairlawn Clinic, Radford Chamber of Commerce, Radford City Government, Radford City Police Department, Radford City Fire/EMS, and Radford City Sheriff's Office.
Radford News Journal staff report