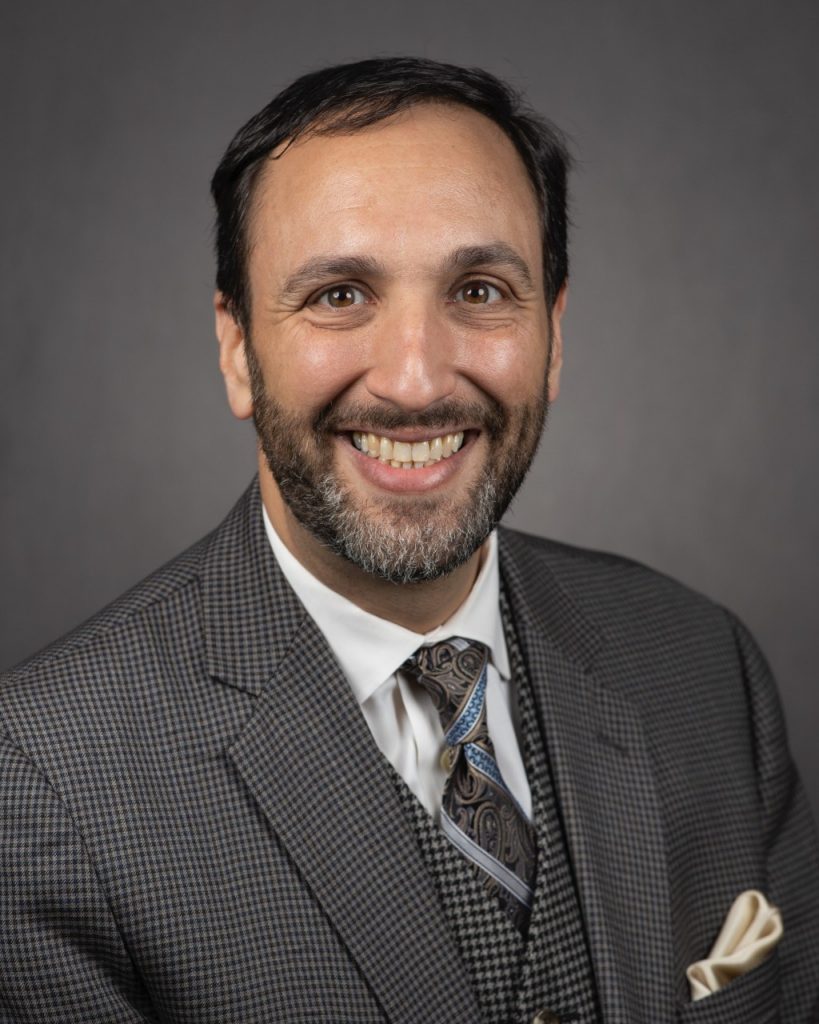 Mike Gutter, who has an extensive track record of developing and funding partnerships and programs that benefit local communities, has been named the director of Virginia Cooperative Extension and an associate dean of the Virginia Tech College of Agriculture and Life Sciences.  
Gutter, currently a professor, specialist, and associate dean of Extension at the University of Florida, will start his new role on Nov. 1.
"I've always been a believer in Cooperative Extension's mission of sharing the knowledge of our land-grant institutions to help advance the well-being of all communities," Gutter said. "I can't wait to join Virginia's team of agents, specialists, and staff who work so hard to address and help solve the most pressing issues in their communities."
As an integral part of both Virginia Tech and Virginia State University, Virginia Cooperative Extension works in communities across the commonwealth to share knowledge, support businesses, and implement research that helps all Virginians.
Extension operates from the campuses and out of 107 county and city offices, 11 Agricultural Research and Extension Centers, and six 4-H educational centers across the commonwealth. Extension also has specialists in the College of Agriculture and Life Sciences, College of Natural Resources and Environment, and the Virginia-Maryland College of Veterinary Medicine.
Gutter earned his bachelor's and doctoral degrees from The Ohio State University where he received his Ph.D. in family resource management studies. He was an assistant professor and Extension specialist at the University of Madison-Wisconsin for seven years, followed by 15 years of progressively larger roles at the University of Florida.
His appointment follows the retirement of Ed Jones, who was the director for nearly a decade and leaves the organization with an increased number of agents across the state, increased funding, and an array of new programs  that touch upon everything from agricultural issues to opioid addiction.
Gutter said he's excited to build upon that success and help extension grow into a larger presence on campus, in Virginia, and around the globe. He wants to help everyone on the Virginia Tech campus realize the value of extension partnerships to achieve their own goals.
During his time at the University of Florida, he partnered with the College of Engineering to teach youth about artificial intelligence through the 4-H program. In Virginia, he said he'd like to build on extension's existing partnerships as well as find ways to develop new ones across campus built on STEM, workforce development, and other focus areas.
He was drawn to Virginia Tech, he said, because of its Ut Prosim (That I May Serve) motto because his own ethos of service has been imbued in his Extension work.
"Extension is all about furthering the notion of service and meeting people where they are to help them improve their lives," Gutter said. "I want to engage the entire campus to help us fulfill our core motto at Virginia Tech. Cooperative Extension is the front door to the land-grant university in every county and every community in Virginia."
Beyond the lure of Extension, Gutter said he was attracted to the mountains of Virginia and the four seasons Virginia has — both of which are a big change from Florida. He said when he's not cheering on the Hokies from the stands or playing acoustic guitar, he and his wife, Jessica, enjoy hiking in the mountains with their 14-year-old daughter and spending time with their rescue cat and dog, Miss Kitty and Chloe. They also have a 19-year-old son who is staying in Florida for college.
"We are really excited to be part of the Hokie Nation and to help Virginia Cooperative Extension continue to make a difference in communities across the commonwealth," he said.