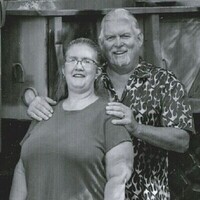 Susan Dawn Carter Turner, 57, passed away Tuesday, July 18, 2023, at her home in Hiwassee. She was a cashier at Walmart. Susan was preceded in death by her parents, Steve and Treva Carter.
Survivors include her husband, Sammy Turner; brother, Stephen Carter; and K9 companion, Gypsy.
The family will receive friends 5- 5:30 p.m. Saturday, Sept. 16, 2023, at the Bethesda House of Mercy, 209 Howard Street, Floyd, Va. Memorial services will begin at 5:30 p.m. 
The Turner family is in the care of Mullins Funeral Home & Crematory in Radford.