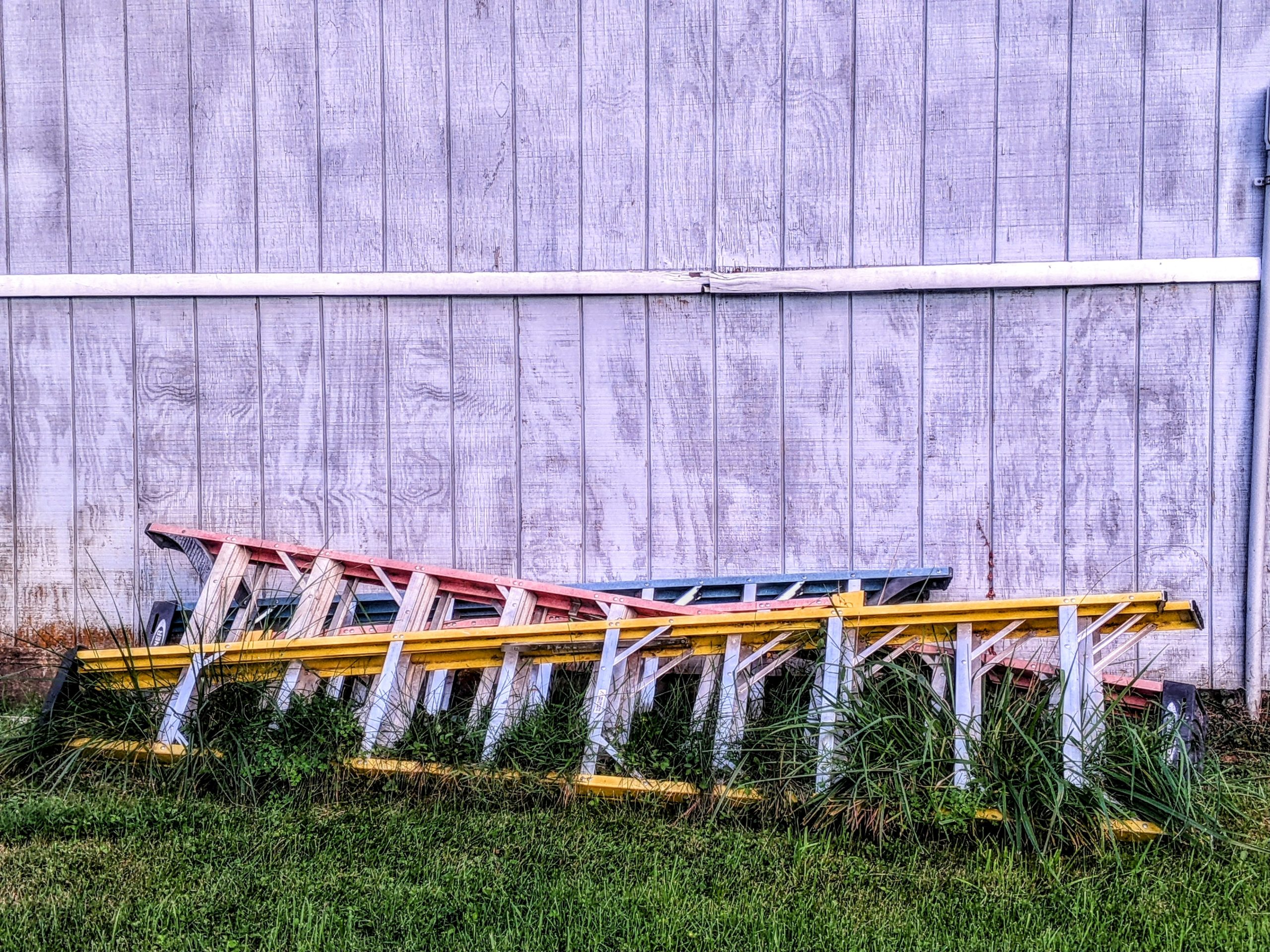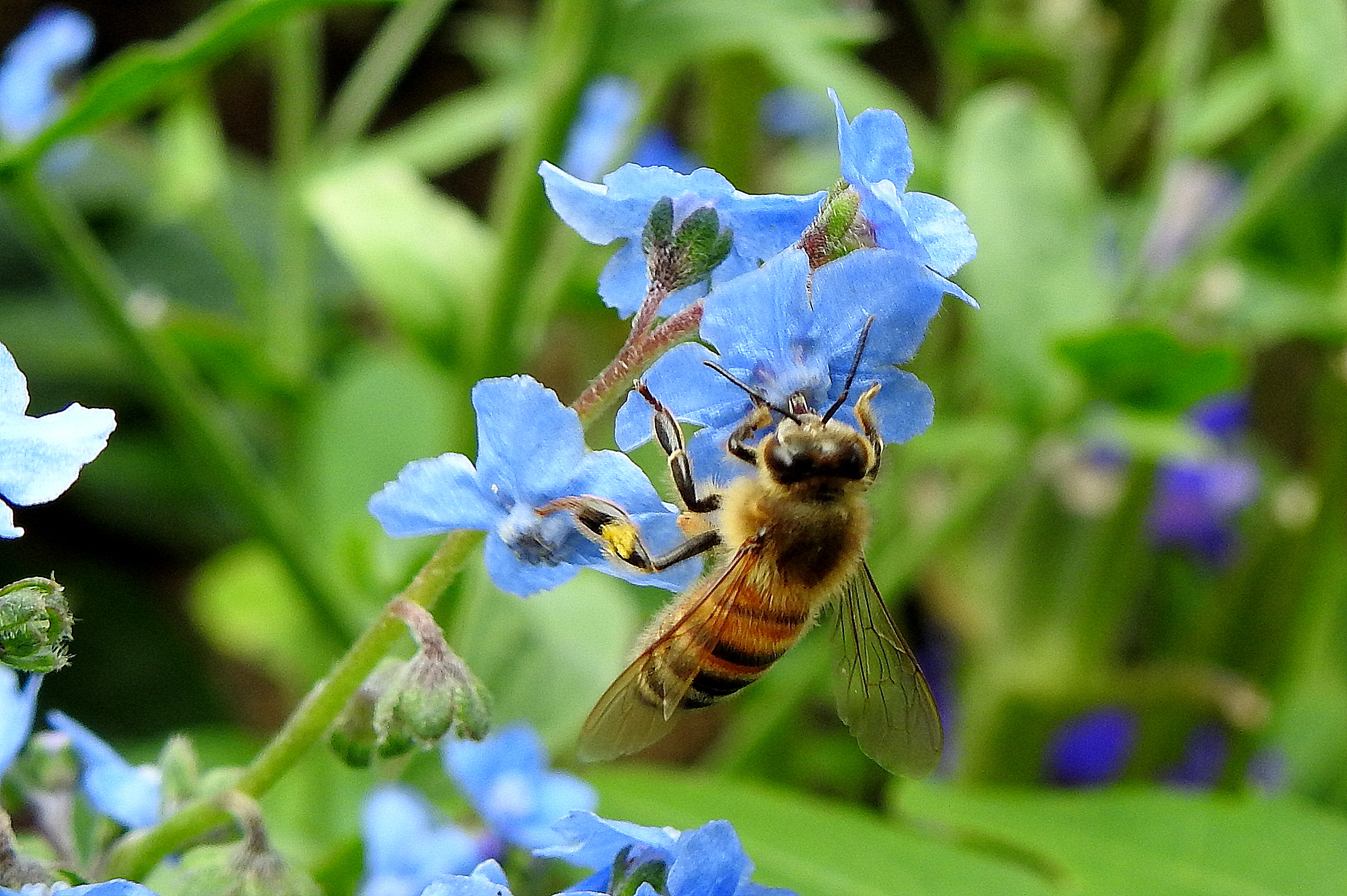 RADFORD – Three colorful ladders at rest against a grey building won the Radford Photo Club theme category, Scene at a Picnic, at the September meeting.
The photo, aptly titled, "3 ladders: will wait for work," was taken by e.n. hinrichs of Blacksburg.
The winning photo in the open category was "Bee on a Forget Me Not blossom," taken by Joyce Sims of Radford in her garden.
A program about Cityscapes was presented by Michele Borgarelli of Blacksburg, an international award-winning photographer and a club member. He showed examples of urban photography with the detail that makes them cityscapes rather than environmental photos. He said that composition and lights are essential to conveying a message.
"Photographing at the 'golden hours' helps to create depth," he said. "Photographing at the blue hour and by night also provide opportunities for creating a special atmosphere and some intimacy with the urban elements."
Finally, he suggests that work on projects, rather than single images, give an opportunity to organize the work in a way that can help to tell a story.
People attending the next meeting are challenged to submit three single images, each conveying a story, and three images that combined tell a story. Digital images that can be loaded onto the laptop are preferred but 8×10 prints can also be an option.
The Radford Photo Club is made up of professional and amateur photographers from throughout the New River Valley. Meetings, events, and outings are open to the public. The next meeting is Thursday, Oct. 19, at 6 p.m. at Radford Public Library.
If you have questions, email Lucy Gilmore at lucyg.gilmore@gmail.com or Michele Borgarelli at mborgarelli@gmail.com.
Submitted by the Radford Photo Club