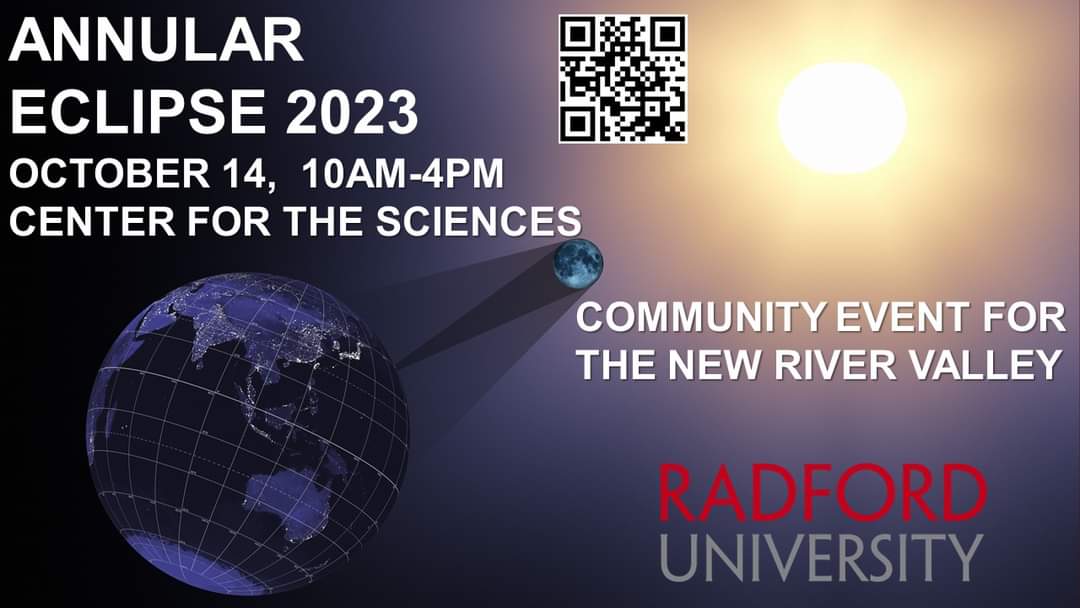 RADFORD – On Saturday, Oct. 14, from 10 a.m.- 4 p.m., the public is invited to join the Radford University Physics department in the Center for the Sciences (the building with the RU Planetarium) for a day of free science activities centered on the partial annular eclipse happening on that day. The event will be held rain or shine. 
"We will have eclipse-themed planetarium shows on the hour, and we will have our regular partners including the neighboring Museum of the Earth Sciences, along with multiple departments in the Artis College of Science and Technology," the department announced. "There will be activities for all ages, and especially ones geared towards kids. Everyone is invited to join us for all, or part of this time."
There will be a limited supply of eclipse glasses to give away (weather permitting).
Radford News Journal staff report