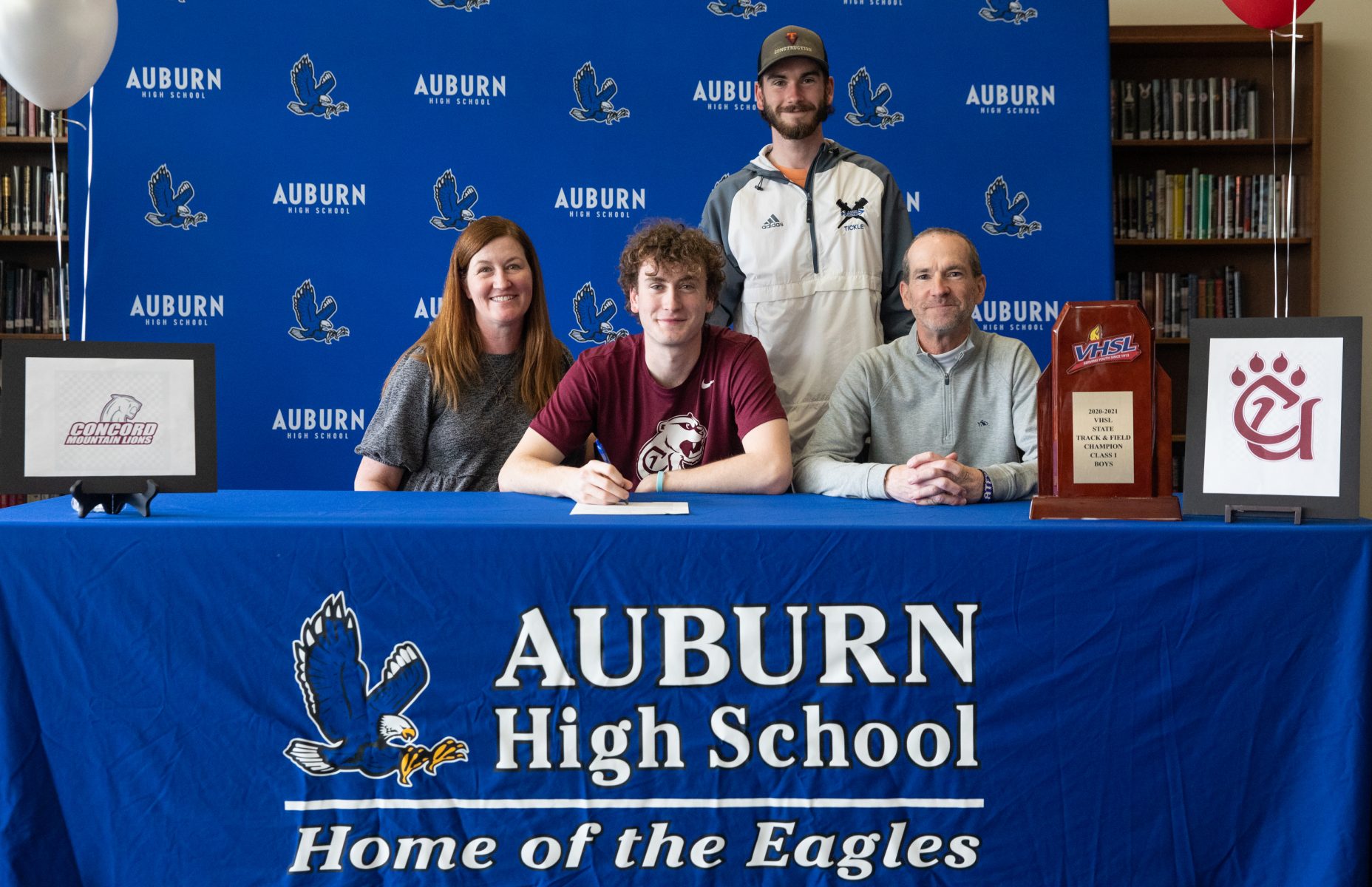 By Marty Gordon
Andrew Tickle, who helped Auburn High School win the 2021 state outdoor track champion and third place finish last season, will continue his career at Concord University. 
He signed a letter of intent this past week in front of family, friends and teammates in the Auburn Library.
"I chose Concord because, ultimately, they have a great running program led by Coach (Mike) Cox who I instantly took liking to, and they have what I want to study, and being one of the top schools in the state of West Virginia for my specific program, that definitely aided my decision," he said. "It just felt like the right fit for me and my needs."
Concord University is a public university in Athens, West Virginia with a current enrollment of 1,452 students, and in athletics, is an NCAA Division II school, and a member of the Mountain East Conference.
During this past indoor season, the Concord University men's track & field team placed fifth at the Mountain East Conference Championships.
Tickle will join a group of student-athletes, which includes Alex Watty and Caleb Hatcher, both from Christiansburg. 
Tickle will compete in both indoor and outdoor track at Concord, as well as cross country. He hopes to be a social studies secondary education major at Concord.