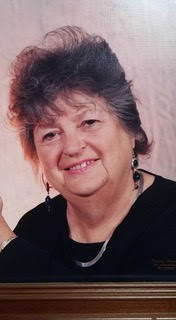 Charlotte Frances Jones Surface, 89, passed away to be with her family in heaven, July 30, 2023, at 7:25 p.m., warm and peaceful with family by her side. 
She was born in Ellett, Va., on June 10, 1934, to Allen Showalter and Cora Brumfield Jones. She was preceded in death by her parents and loving husband, Shirley T. Surface. 
She is survived by her children, Teresa Surface Sheppard, Jerry Surface, and Keven Surface; seven grandchildren, 11 great grandchildren; one great-great grandchild; a brother, Marvin Jones; a sister, Darlene Simmons; numerous nieces and nephews; and one special lifetime friend, Josephine "Jo" Jones. 
A memorial service will be conducted Sunday, August 13, at Christiansburg Assembly of God, 1861 Mud Pike Road, Christiansburg, with a service at 2 p.m. and visitation 1-2 p.m. prior to the service.