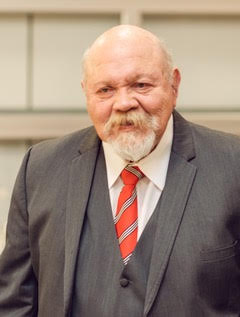 In his own words, he had "a wonderful life." 
That life ended for Charlie Stott on August 12, 2023, at his home in Blacksburg, VA. Born August 25, 1948, the middle son of George W. and Sue Daniels Stott, he grew up in northeast Tennessee and graduated from Jonesboro High School in 1966. He pursued studies at the University of Tennessee before enlisting in the Army, serving in Vietnam and at the National Security Agency in Laurel, MD.
On his return from Vietnam in 1970, he married his love, Patsy Lavender. Classmates since elementary school and with brothers who were best friends, they had their first date at the county fair. From the start of college on, they were partners in every sense of the word, standing together through life until Charlie's death.
After his military enlistment ended, Charlie enrolled at the University of Maryland to finish a degree in journalism, a field he chose because it allowed him to follow his innate curiosity across multiple areas. He knew there would always be something new to learn and interesting stories every day. It was during his time in Maryland that he became an avid Baltimore Orioles fan. After graduation, he worked as a writer and editor for a chain of local Maryland newspapers including The Howard County Times, then as a general reporter at The Morning Herald in Hagerstown (MD), and at The Anniston Star (AL) as a sportswriter. Time spent at the Talladega Racetrack made him a NASCAR fan too.
In 1984, Charlie and Patsy settled in Blacksburg, when Patsy joined the faculty at Virginia Tech. Here, their beloved children Erin and John were born. As the kids arrived, Charlie joined Virginia Tech, first as a writer with the Sea Grant Program under Dr. George Flick, then writing and directing communications for the College of Agriculture & Life Sciences and for Cooperative Extension. The last decade of his career at Tech was spent in the President's Office preparing speeches for President Charles Steger through some of the best and worst times for the university. As a staff member, he was involved with establishing a voice for staff in university governance, which led to the creation of the Staff Senate. In 1992, he received a President's Award for Excellence for that work.
He was preceded in death by his parents, parents-in-law (John and Mildred Lavender), brother-in-law (J. Brice Lavender), aunt and uncles (Val, Pat, Bill, and Jack Daniels), and dear neighbor-friends (Dot and Pietro Reck). He is survived by his wife, Patsy; children Erin of Brookings, SD, and John (Diane) of Philadelphia, PA. Also surviving him are brothers Mike (Leslie) and Danny (Barbara), aunt Eva Daniels, nieces and nephews Jeff, Chris, Kelly (Glenn), and Anna, plus grandnephews and grandnieces Jake (Michaela), Carmen, Hank, Cole, Molly, and Scout.
A public celebration of his life and family visitation will be held Saturday, August 19, 2023, from noon to 2 p.m. at McCoy Funeral Home, 150 Country Club Drive in Blacksburg. The family thanks the staff of Good Samaritan Hospice for assisting him and the family through his last days.
Everyone who knew Charlie speaks of him as kind and caring. The family would like you honor him by doing acts of kindness for others, by cheering for the underdog, or by donating school supplies as we start a new academic year.