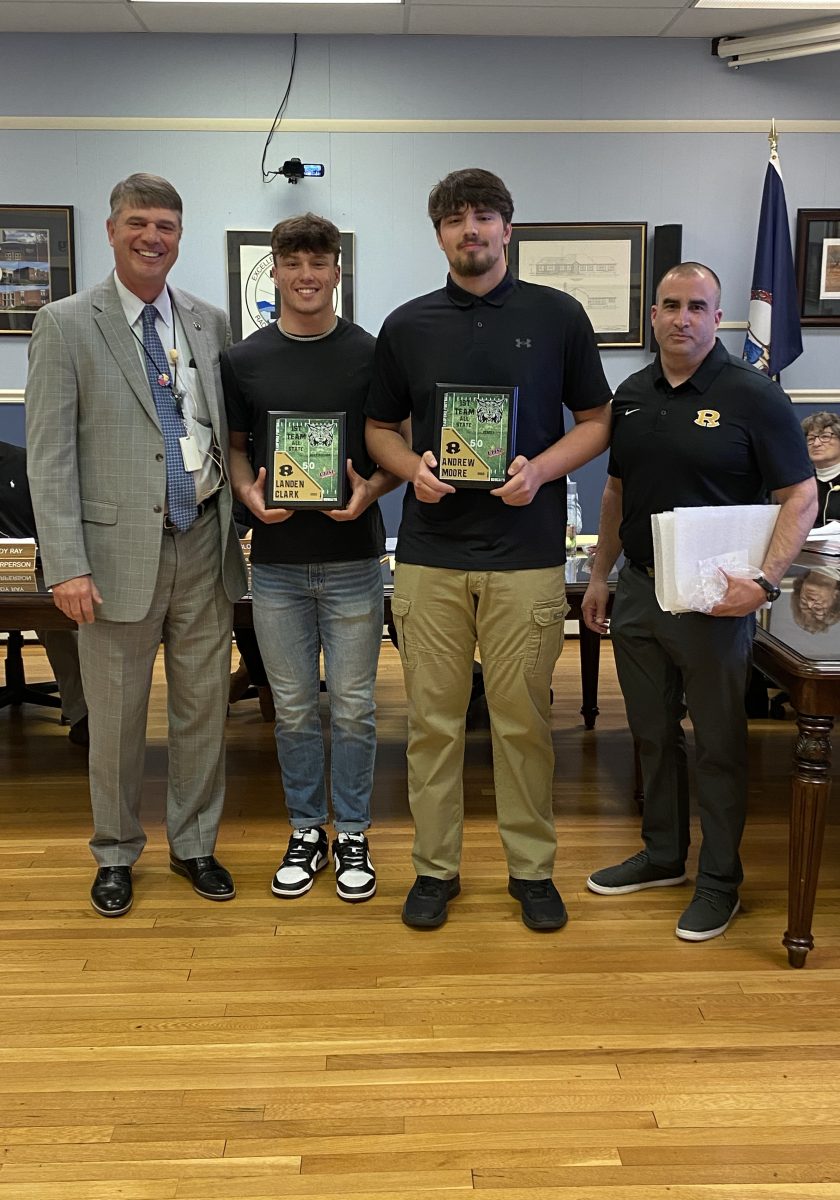 By Heather Bell
RADFORD – Four members of the 2022 Bobcat football team were recently honored by the Radford City School Board for their inclusion on the Virginia All-State football roster.
"We've had one of the most successful football seasons we've had in a very long time," said Superintendent Robert Graham.
"We are fortunate that we had four players named to the all-state team, the highest honor in high school football," said Radford Head Coach Michael Crist.
Andrew Moore, a senior, played center for the Bobcats. He went from a second team-All-District player his junior year to All-State first team as a senior. Crist said Moore is "the epitome of hard work," adding he excelled on the football field while maintaining a 4.0 GPA and while he had opportunities to play college football, he has chosen to focus on earning his engineering degree.
Landon Clark, a junior, is RHS's standout quarterback and was named first team All-State. He has set school records for the most passing yards – 2,972 – the most touchdown passes in a season with 44, the most completions with 166, and 52 total touchdowns.
"And he only threw one interception the whole season," said Crist.
Senior Marcelle Baylor, who now plays football for Virginia Tech, was an All-State wide receiver and broke a long-held record by Donald Wayne Snell for receiving yards with 972 yards. He was unable to attend the school board meeting, but Crist said Baylor is settling in well at Virginia Tech.
Senior Parker Prioleau was named an All-State defensive back and will be playing football for Emory and Henry this fall. Prioleau had tremendous success both defensively and offensively. He ended up breaking Baylor's receiving yards record, with 1,011 yards and a record 62 receptions. Prioleau was unable to attend the school board recognition due to preparing for the state title basketball game.