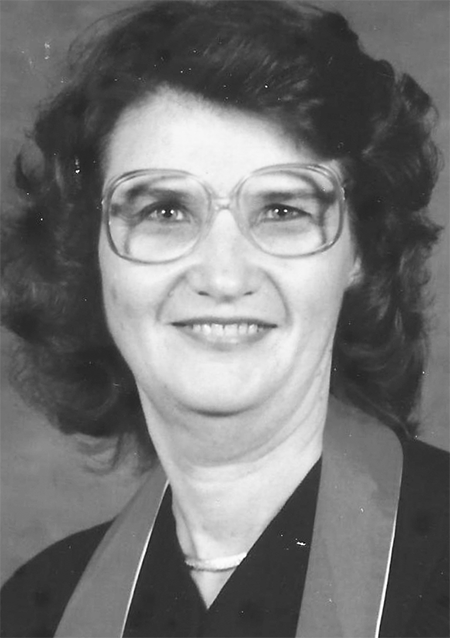 The Reverend Nancy Wyatt Saunders, 89, passed away Monday, March 6, 2023.
She was welcomed Home by a host of family, friends, and her Savior Jesus. With origins in the Martinsville/Henry County, Va., area, she was born in Preston on Oct. 15, 1933, to James Lawson and Francis Florence 'Fannie' R. Wyatt. 
She married the Rev. Dr. John R. Saunders on Dec.20, 1952.     
She graduated from Spencer-Penn High School and received undergraduate degrees from Johnson University and Radford University. She also received a Master of Arts degree from Mercer University.
While the family was living in Radford, her husband pastored First Christian Church (Unity Christian Church) on Tyler Avenue. While the family was living in Poplar Bluff, Mo., her husband pastored New Life Christian Church. 
In 1979, she accepted the pastorate at First Christian Church of Doniphan, Mo. She also pastored Lordstown Christian Church of Lordstown, Ohio, and First Christian Church of Gainesville, Ga., serving as co-senior pastor alongside her husband.
Surviving are her children, Brian E. Saunders (Cindy), Sarah (Saunders) Allred (Bill), and Eric M. Saunders (Monica); nine grandchildren, and six great-grandchildren.
Arrangements include a memorial service at her last place of residence, Atherton Place in Marietta, Ga.  Her remains will be interred next to her husband at the Pleasant Grove Christian Church Cemetery inMartinsville, Va.
Memorials may be made to Johnson University (7900 Johnson Dr., Knoxville, TN, 37998, specify the John R. and Nancy W. Saunders Scholarship Fund).