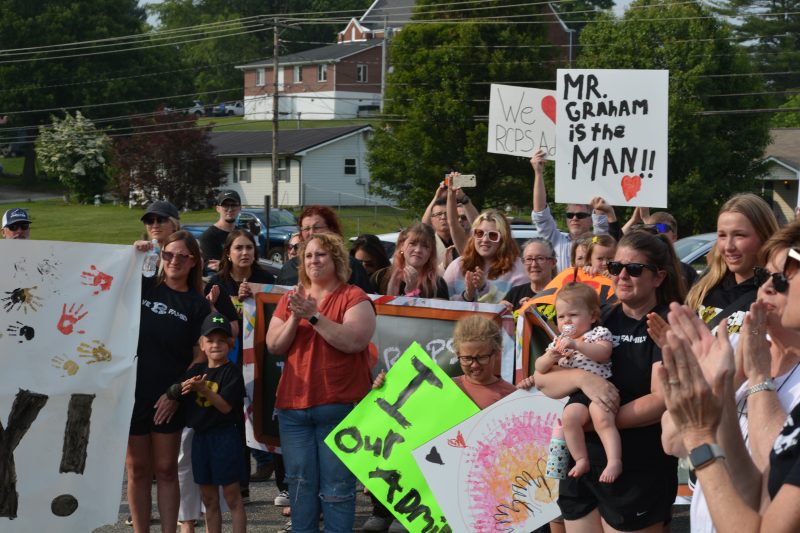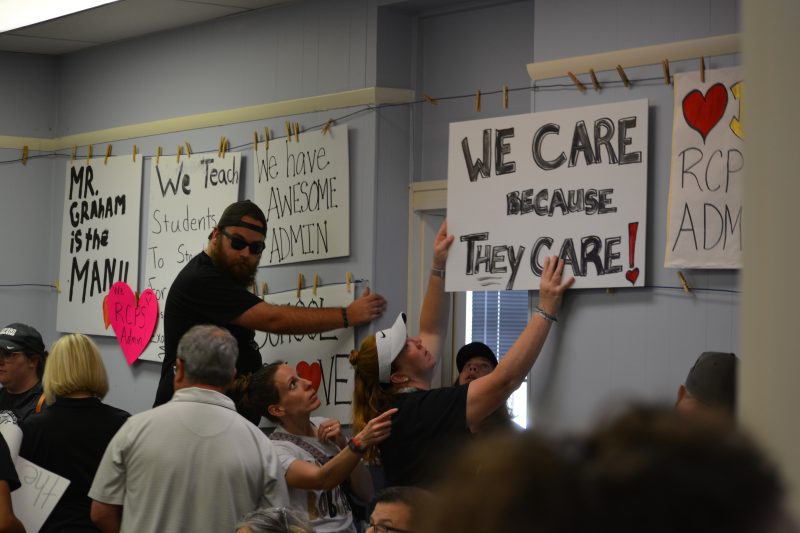 Heather Bell
RADFORD – After serving as superintendent for the past eight years, Rob Graham resigned his post Tuesday, June 6, amid a crowd of more than 100 supporters.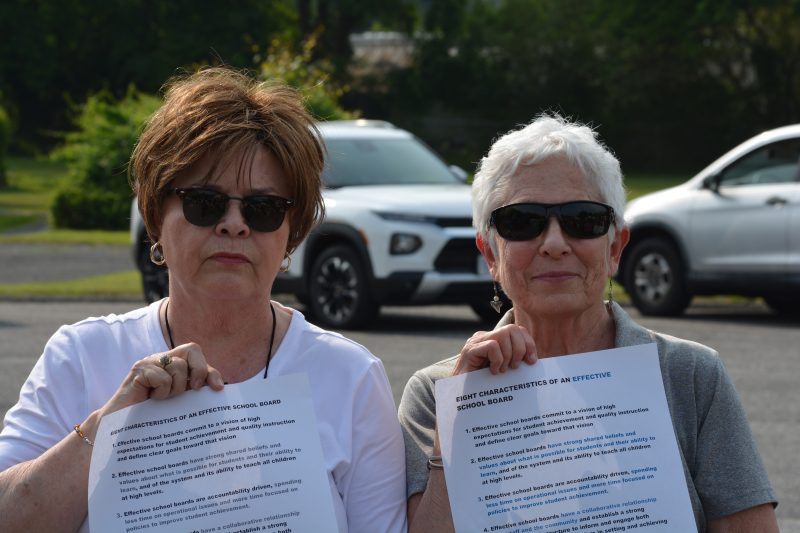 Dozens of teachers, families, all of the RCPS principals, staff members and community members were on-hand at Tuesday's meeting, holding signs of supports for Graham. 
Graham was visibly moved by the crowd's support and made a tearful address to the crowd. 
"I'm sorry," he said. "I am heartbroken. I don't want to leave this place, but I don't have any options. You mean the world to me. You guys have been wonderful."
"This is the most talented staff I have ever worked with, and I've worked a lot of places," he continued. "My heart will always be in Radford.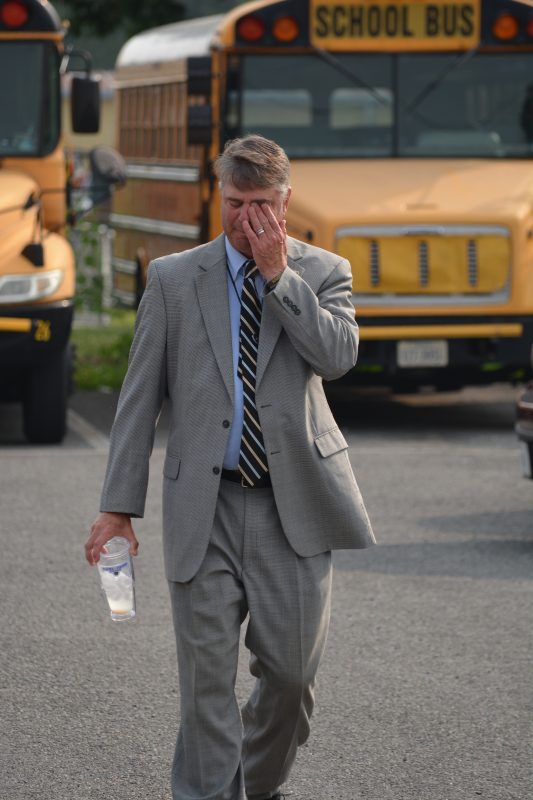 Many voiced their concerns about some members of the Radford City School Board, who have questioned Graham's leadership and abilities in school board meetings over the past several months. Among people voicing those concerns were former school board members Liz Altieri and Lee Slusher were in attendance at Tuesday's meeting and said they feel some board members are not acting in the best interest of the school division.
"In six short months they've taken a beautiful cohesive school system and made it adversarial," said Slusher, "and to destroying the person at the helm. They are disrespectful, do not follow Robert's Rules of Order and their behavior appears to be personal.
"Effective school boards are a team and they have a collaborative relationship with their staff," said Altieri.
Graham notified the School Board of his intent to voluntarily resign his position on June 4. The school board formally accepted Graham's resignation on June 6. 
In a statement released June 7, Board Chair Jenny Riffe spoke of Graham's tenure.
"Rob Graham has been a valued and dedicated employee of the Radford City Schools as an administrator and, for the last eight years, as division superintendent," said Riffe. "As a native of Radford, Rob has led the division with an abiding love for the children in our school division and a commitment to their success. The School Board wishes him well and success in his future professional endeavors." 
Graham also made a formal statement.
 "I would like to thank the RCPS students, staff, and school community members for all of the support they have provided to my family and me during my tenure in this special school division," he said. "I have great memories that will be with me for the rest of my life. RCPS and "The Bobcats" will always have a special place in my heart. I wish them nothing but great success in the future."
Sources say Graham may be named Superintendent of Pulaski County Public Schools, which held a meeting Thursday, June 8 to introduce a new superintendent. The meeting occurred after press time. PCPS has been looking for a new superintendent since Dr. Kevin Siers left to become superintendent of Franklin County Public Schools.