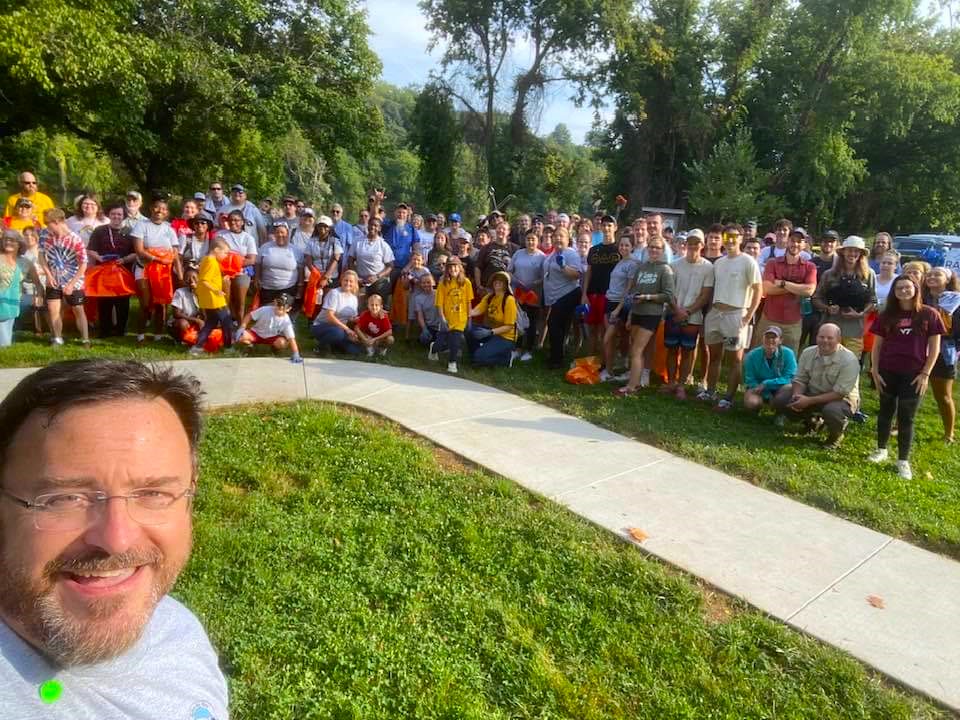 RADFORD – The annual ReNew the New event was held Saturday at various spots along with the New River, including the City of Radford.
The event originated in Giles County but has since spread to neighboring towns and counties, including Radford and Pulaski, Montgomery and Floyd counties.
The hope is that one day, they will not need as many volunteers because people have become more aware of how damaging garbage can be to the environment, says Kathleen Armstrong, Regional Planner and Community Designer for the New River Valley Regional Commission, which coordinates the events. 
"When we have less and less trash pickup, that means we have more success in our mission," Armstrong said. 
In addition to the water clean-up, the ReNew the New Committee has a school-based education program. Ollie Otter is their loveable mascot for the program and serves as a representative for the otters that abundantly reside in the New River and other waterways in the region. The catchy 'Be a Litter Quitter' song geared for children along with an art contest are some of the ways the organization is spreading the word on nature preservation to children. The art contest winners, along with their pictures, are posted on the ReNew the New website at www.renewthenew.org. 
"That early intervention with kids about littering and water quality is important," Armstrong said. "The Litter-Quitter Critter, hard to say, easy to do."
More information about the event can be found at www.renewthenew.org.
Radford News Journal staff report