Free concert series features performers from around the NRV on the First Friday of each month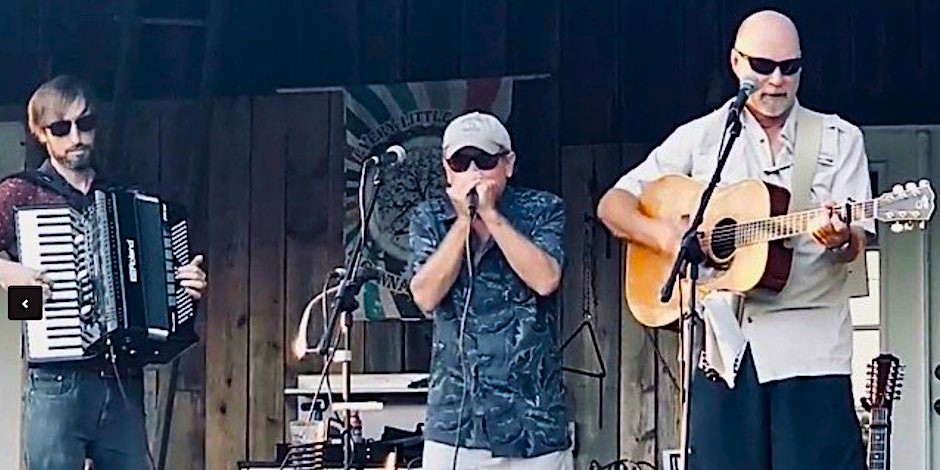 Over the past few years, the Fine Arts Center has hosted a number of local musicians at the Center and nearby in an intimate performance setting. 
The 2023-24 First Friday Listening Room concert series kicks off on Sept. 1 with the duo Scuffletown and guest Matty Metcalfe. This is the first concert in the series that runs through May 3, 2024.
Scuffletown is an acoustic duo that includes Marc Carraway on guitar and vocals and John Whitlow on harmonica, accordion, flute and vocals. They're known for their high-energy acoustic roots music and have recorded four albums in their 25-year career. They'll be joined by Matty Metcalfe who performs on numerous instruments. The group has performed many times together throughout Virginia and Ireland. Their concerts often include a mix of original songs, blues, country, jazz, swing and reggae. 
Additional First Friday performers for the fall include: 
Ash Devine, Oct. 6. Ash Devine blends the sounds of Appalachian folk song traditions with bluegrass, country blues, and contemporary folk music.
Tell Jenny, Nov. 3. Wendy Godley and Julie Fogle combine vocal harmonies and intertwining guitar rhythm to deliver classic rock, folk, and blues.
Georgia Randall, Dec. 1. Popular guitarist and Listening Room alum returns for another great performance of her strong vocal stylings influenced by rock, blues, Motown, and gospel.
Concerts are held at the Fine Arts Center, located at 21 West Main Street in the Pulaski Historic Commercial District. Seating is limited so concertgoers are encouraged to reserve a seat on Eventbrite.com. Information is also available on the Center's website. Remaining seats are available at the door. The suggested donation for this event is $5, but everyone is welcome whether they donate or not. The music runs from 6-8 p.m. There will be light refreshments and a cash bar starting at 5 p.m. There is street parking and plenty of free parking behind the Pulaski Theatre and at other nearby lots. 
For more information about these concerts; exhibits; classes; or local, handmade gifts; visit the Center's website at FACNRV.org, email at info@FACNRV.org, or call 540-980-7363.
Submitted by the Fine Arts Center of the NRV