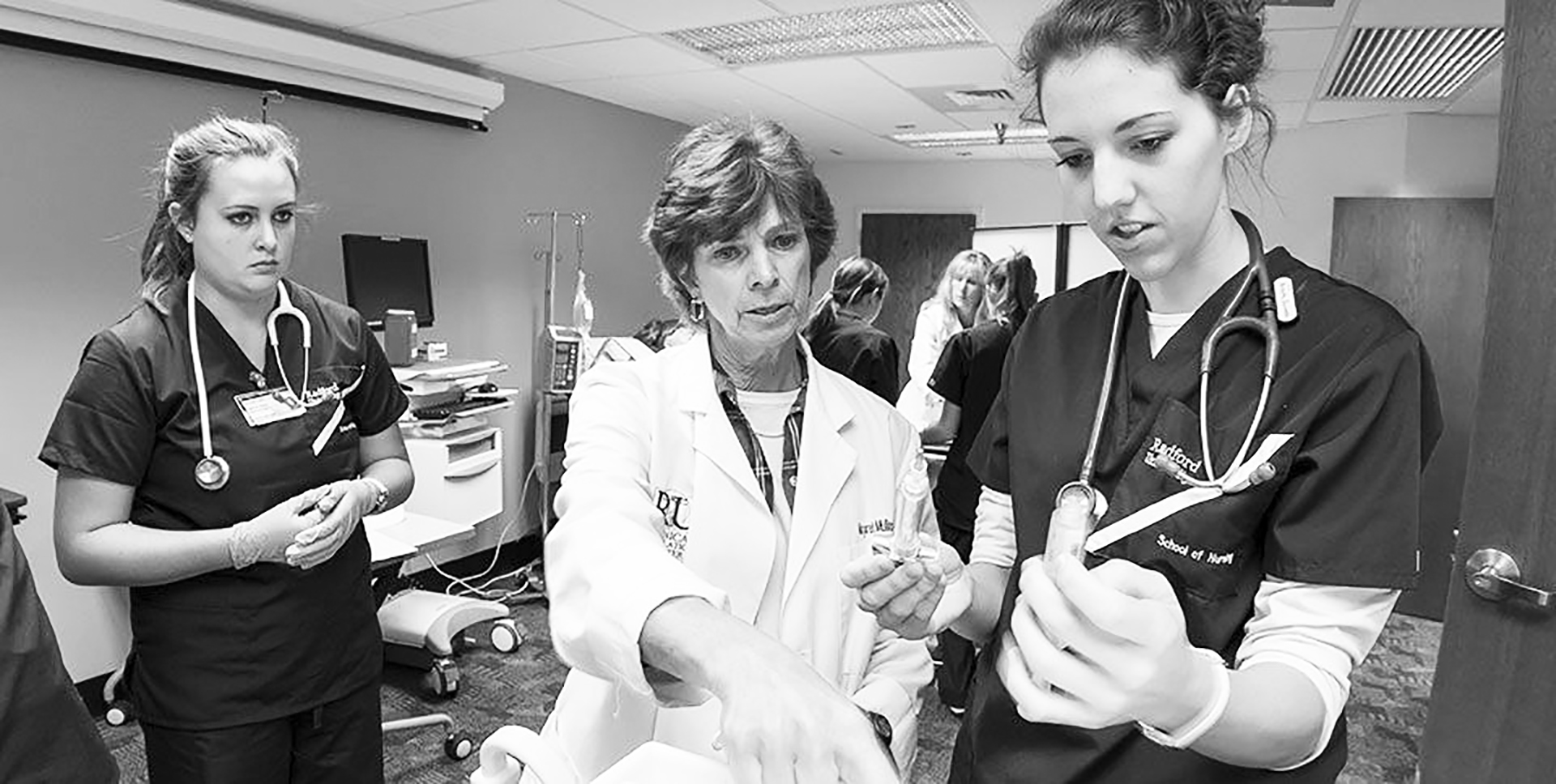 Radford University's Clinical Simulation Center recently received a major endorsement from the International Nursing Association for Clinical and Simulation Learning (INACSL).
The endorsement covers four core standards – pre-briefing, debriefing, facilitation and professional integrity – and is valid for three years.
The Clinical Simulation Center – with locations on main campus and at the Roanoke Higher Education Center – provides nursing students with advanced simulators, standardized patients, haptic devices and authentic medical equipment and supplies that can be implemented into various learning experiences.
"The Radford University Clinical Simulation Center is proud to be recognized for our commitment to excellence when providing high-quality, clinical simulation learning experiences for all of our nursing students as well as other healthcare students in Waldron College," said CSC Executive Director Christina Keller. "Students consistently rate their clinical simulation activities as meaningful and effective learning experiences. The CSC team strives to continue that reputation not just for recognition sake, but for training competent and safe healthcare providers in our community and beyond."
INACSL is an organization dedicated to advancing the science of healthcare simulation.
Chad Osborne for Radford University