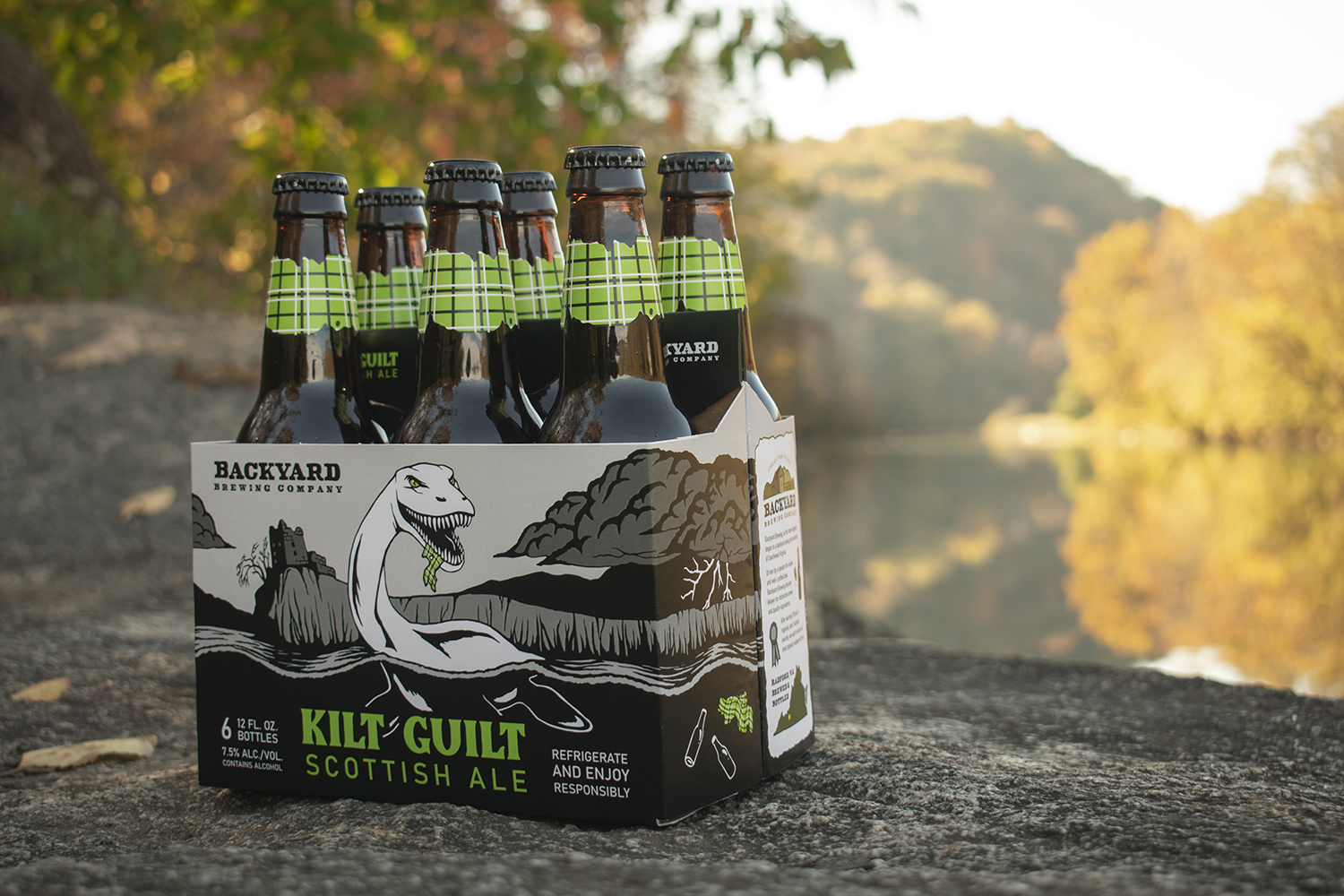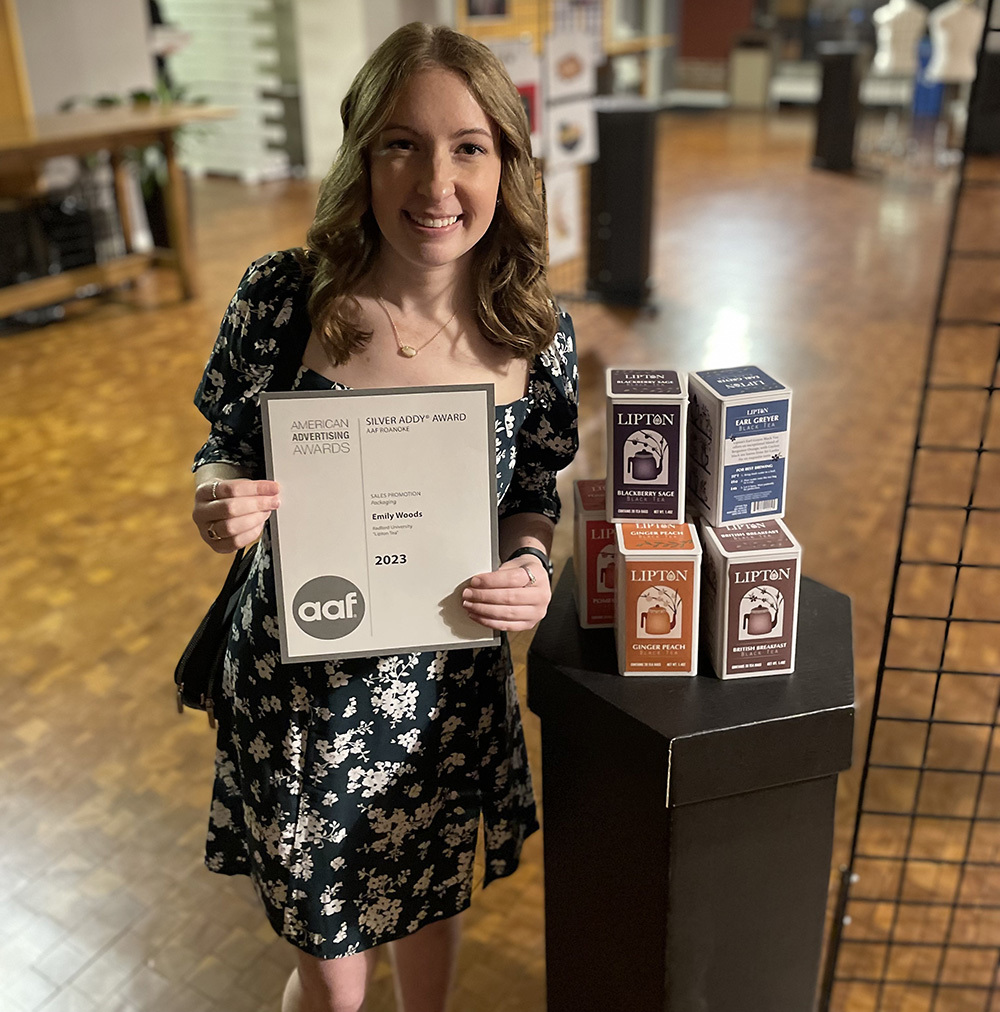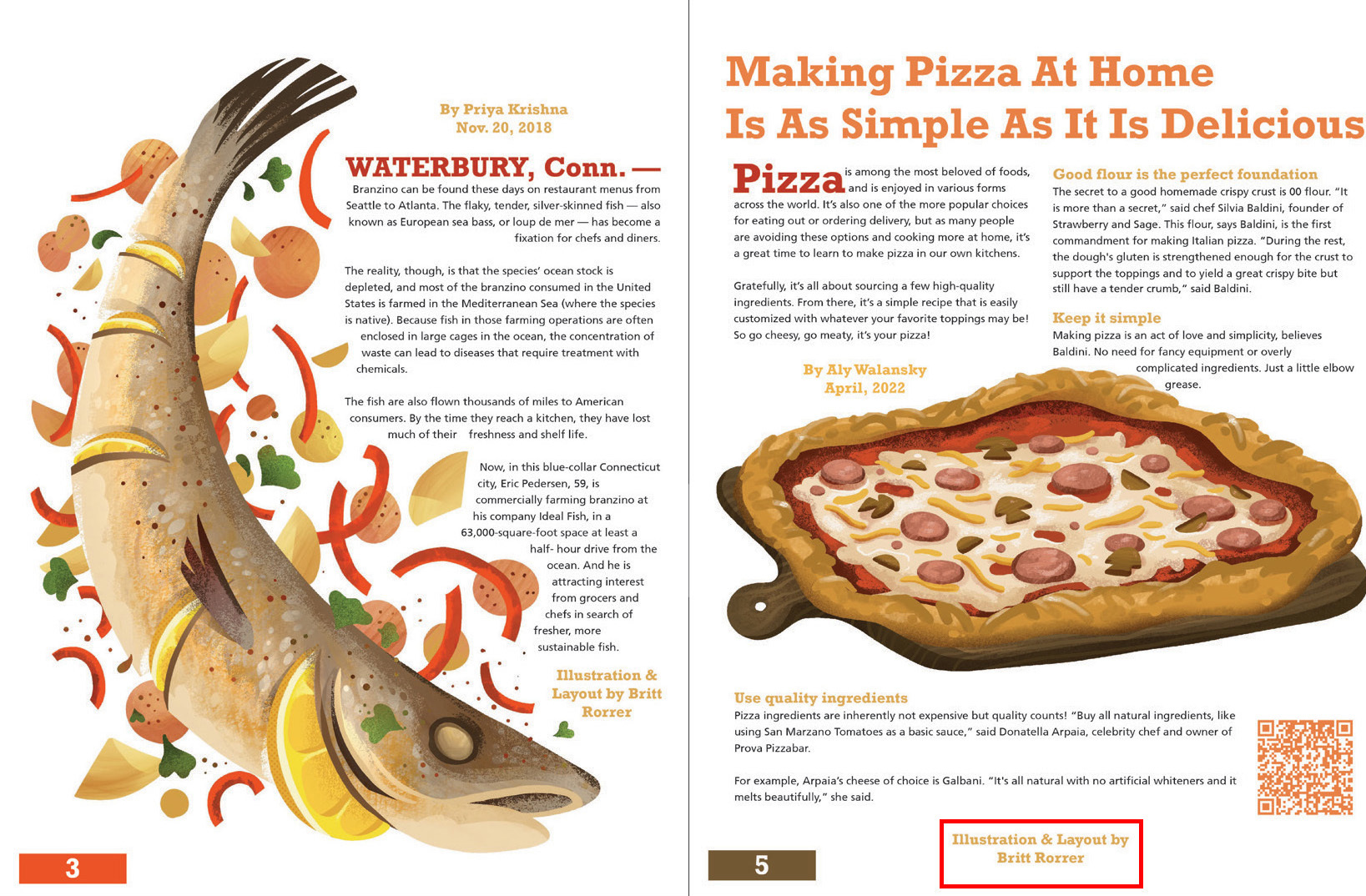 Sean Kotz
RADFORD – Three Radford University Graphic Design majors took home "Addys" at the Western Virginia Advertising Awards in Roanoke. 
Seniors Valerie Ray and Emily Woods, and junior Britiany Rorrer, earned two Judges Choice Awards plus three Gold and three Silver awards between them in the student competition.
The competition is sponsored by Roanoke's chapter of the American Advertising Federation to recognize excellence and creativity in advertising across all media platforms. Winning entries are eligible to enter the District 3 awards contest which covers Virginia and the Carolinas. From there, winners can move on to the national competition.
Valerie Ray garnered both a Gold and Judges Choice award in the Sales Promotion Packaging category for a fictional brewery, Backyard Brewing, that subtly played on the university's Highlander identity.
"The idea was Kilt Guilt Scottish Ale would be their first nationally distributed beer," Ray explained, "so it needed unique packaging to be set apart from the dozens of other craft brews available."
"I created a wicked rendition of the Loch Ness monster with a kilt hanging from its mouth to imply it must have eaten a Scotsman."
Ray said the product came out of a course project and the most difficult part was physically constructing the beer caddy. She had to print and then apply the paper to a regular grocery store carrier by hand.
In addition to this, Ray also picked up a Gold for her Burpee Seeds packaging and a Silver for Nichols and Sheppard advertising.
Emily Woods's Silver Addy came from her work rebranding Lipton Tea that she produced last fall in her Packaging and 3D Design class. The project asked her to redesign the Lipton Tea logo and branding currently seen in stores.
"We also had to design six tea packaging boxes that each would hold 20 tea packets," Woods said.
"Each tea packet had a restriction of only using two colors. The project in total had over 120 mockups between the tea boxes and the tea packets."
Britiany Rorrer also did very well at the competition. She won a Silver for her Nature Anatomy poster series and both a Gold and Judge's Choice award for "Cooking and Cuisine." Her entry was featured in the ceremony's official program as was Ray's Kilt Guilt.