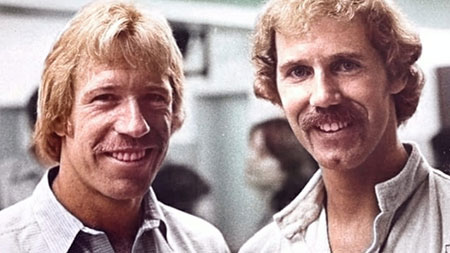 Jerry Beasley began teaching karate and self-defense at Radford University back in 1974.
The demand for those classes was aided, in part, by the emergence of Chuck Norris and Joe Lewis on TV and in movies, and it inspired Beasley to institute an Asian martial arts minor at Radford. He taught the program until his retirement from the university in 2021.
The curriculum allowed Radford University students to delve into a variety of martial arts, including advanced karate, where they learn the standards, beginning with freestyle Kumite up to black belt.
The minor's multicultural self-defense principles course introduced students to applications of Japanese karate and jujitsu, Korean Tae Kwon Do, and hapkido and Chinese kung fu and tai chi.
During his teaching career at Radford, Beasley became a world-renowned martial arts educator who four times received the Radford University College of Education and Human Development Outstanding Scholarly Activity Award.
Black Belt magazine once recognized him as "America's foremost martial arts educator," and because of his contribution to book publishing, Kick Illustrated magazine called Beasley "the published authority on American karate."
With a tenth-degree black belt in karate and as member of the Black Belt Magazine Hall of Fame, Beasley recently spoke about his more than four decades of teaching at Radford in a recorded interview with the "With Good Reason" public radio program. His interview will air through Friday, May 27, on more than 60 radio stations across the United States.
Listeners in the New River Valley can hear the program as a podcast at withgoodreason.org.
The "With Good Reason" radio program is produced by Virginia Humanities for the Virginia Higher Education Broadcasting Consortium, which comprises all of Virginia's public colleges and universities.
The award-winning program is heard by an estimated 100,000 people each week on public radio stations in 33 states.
Chad Osborne
Radford University