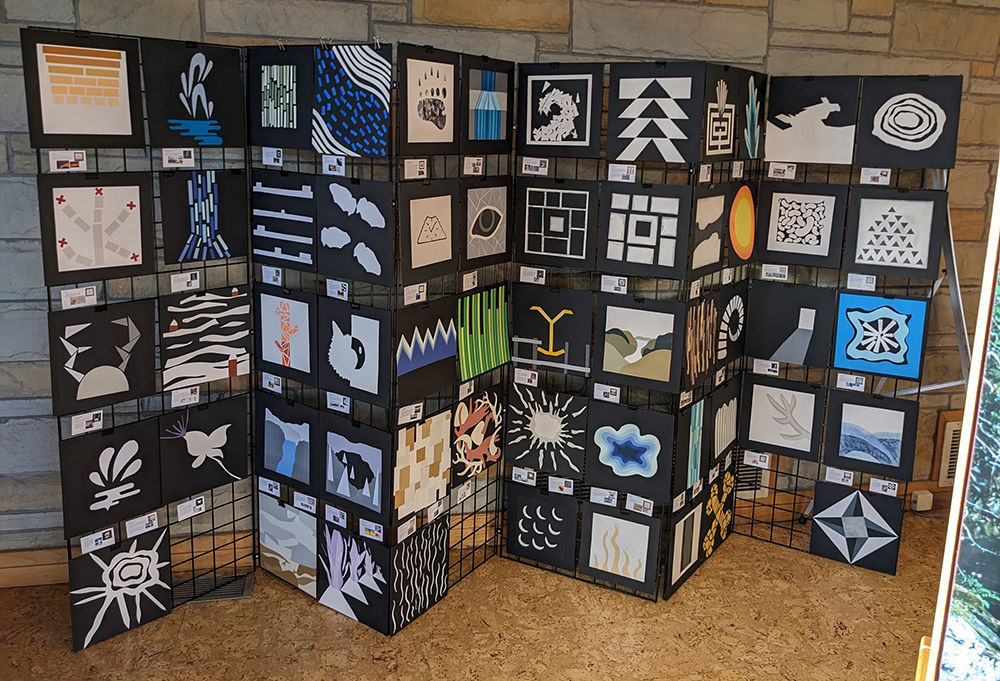 Each year, Laura Kimball challenges her Fall semester Design Fundamentals class (DSN 100) to use a national park as inspiration for two-dimensional and three-dimensional abstract compositions. 
This year the inspiration was Yellowstone, which celebrated its 150th anniversary in 2022.
Students have two weeks to research, design and execute their projects. Inspiration may come from the topography, wildlife, flora, history, indigenous people, environmental issues, tourist attractions, and various other aspects of the park.
For many students, this is the first time they have done a project like this which asks them to use both design principles and an artistic approach.
Last year, the inspiration was the New River Gorge National Park which had just attained its official status. The completed projects went on display at the Canyon Rim Visitor's Center and was such a hit, this year's student work has been invited back again. In all, visitors can see 96 projects from 44 students. 
The exhibit runs February 24 – April 26, 2023.
Submitted by Radford University