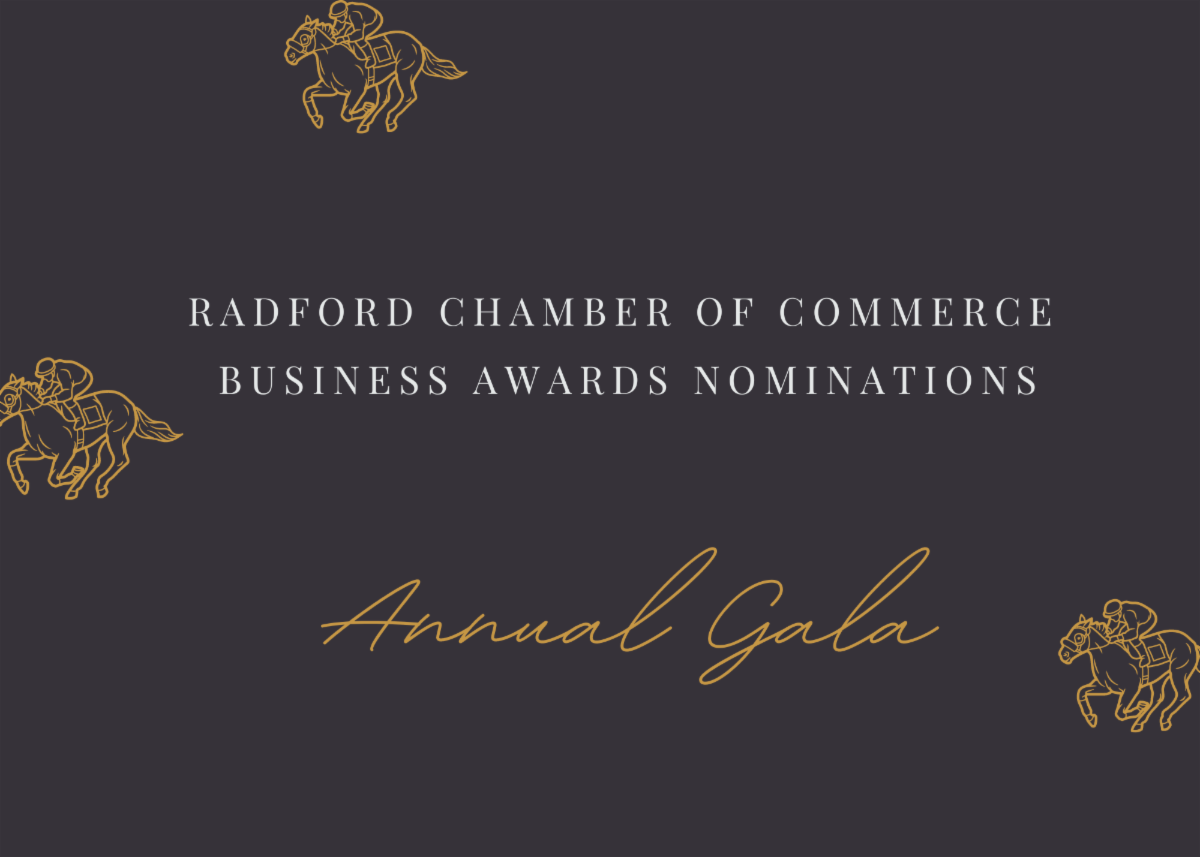 The Radford Chamber of Commerce invites the public to submit nominations for this year's annual business awards to be presented at the 2023 Annual Gala and Awards Banquet, set for November. 
Awards will be given for the Small Business, Business, Business Person and Non-Profit of the year. Nominees must be Radford Chamber of Commerce members in good standing, except for Non-Profit Organization of the Year nominees. 
"This year, we have the privilege of honoring some of our worthy Chamber members," the Chamber announced. 
The attendees of the Annual Gala will vote for the winner that evening at The Highlander Hotel.
Nominee forms must be submitted to the Chamber office by email by Oct. 20, 2023.
"We look forward to receiving your nominations and seeing you at this year's Annual Gala and Silent Auction on November 4th, 2023, at The Highlander Hotel," the Chamber announced. "Plan now to join in the celebration as we recognize the contribution of some of Radford's worthy award winners."
Contact the Radford Chamber at info@radfordchamber.com for instructions to submit nominations. 
Radford News Journal staff report