Photos courtesy of Radford University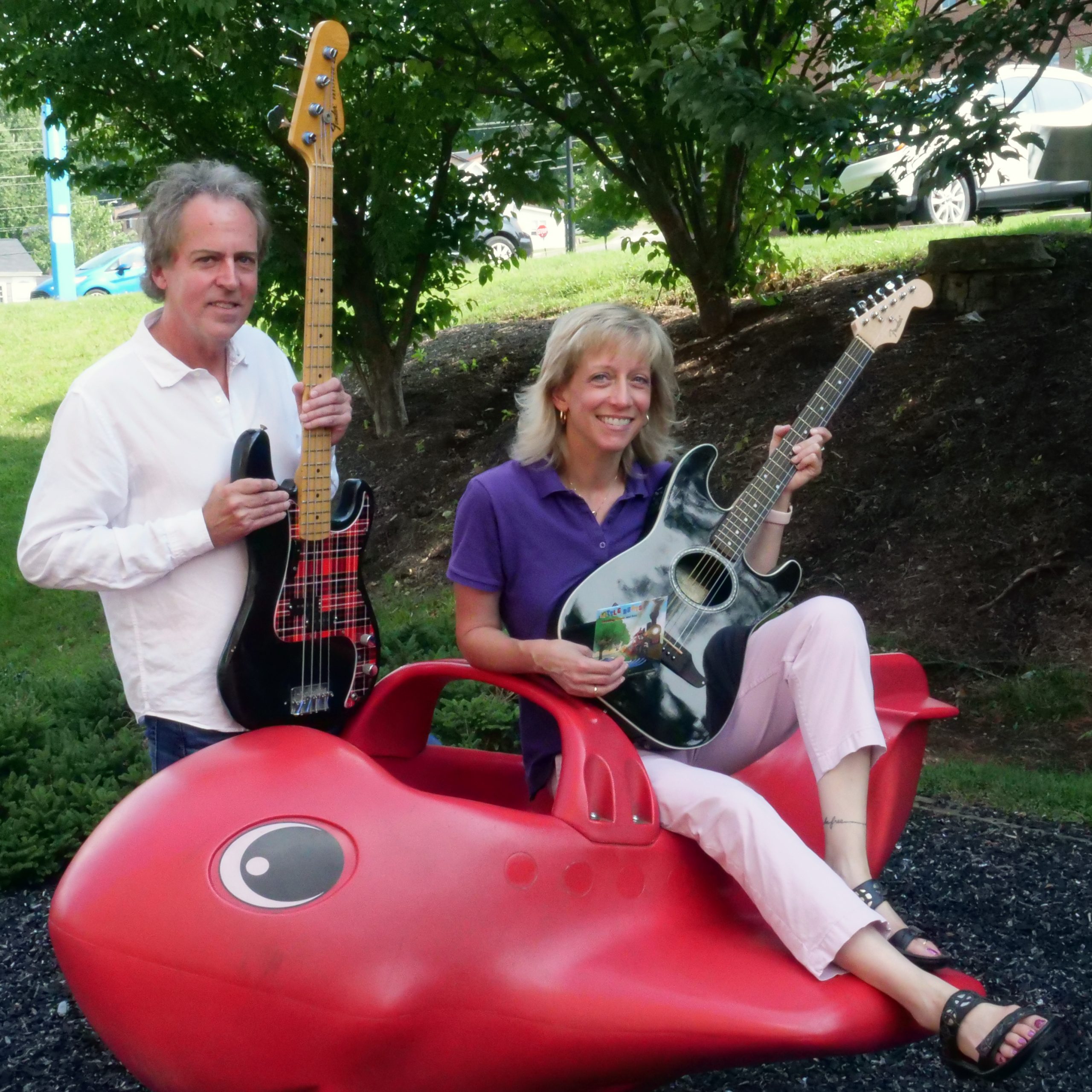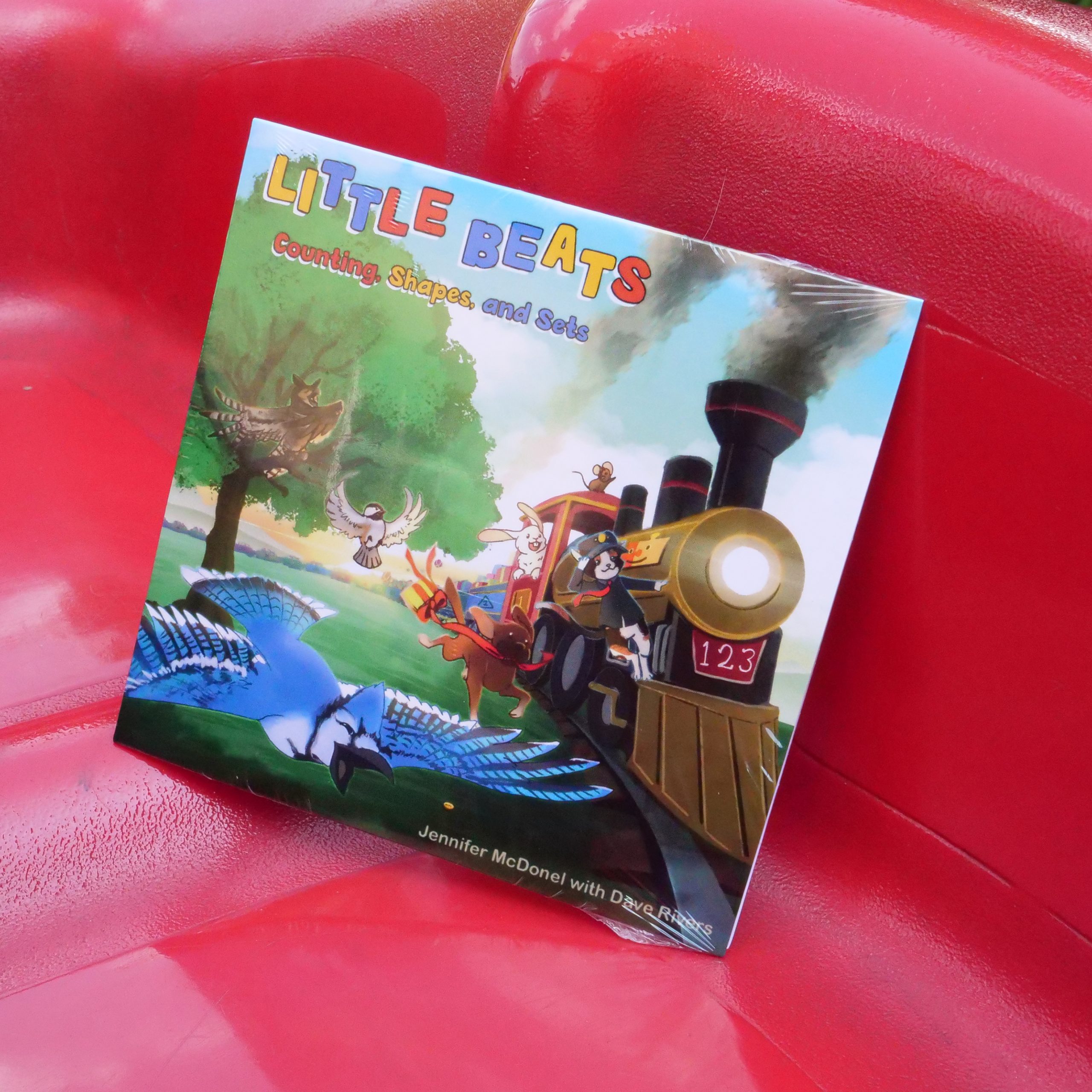 Sean Kotz
Radford University
RADFORD – A pair of Radford music professors have just one question for America's toddlers. 
Are you ready to rock?  
Well, actually, they have several questions. Are you ready to count? Did you hear Lily the Ladybug lost her spots? And how about all those wacky shapes everywhere? 
The professors are Jennifer McDonel and David Rivers and questions like these come from their new educational music collection for preschoolers, "Little Beats: Counting, Shapes and Sets." "Little Beats" is part of a larger learning program called Problem Solvers from ZERO TO THREE, a nonprofit organization dedicated to healthy child development in the early years. Problem Solvers offers early math activities, book suggestions, parent resources, a teacher's guide and of course, the 22 songs on "Little Beats" all free of charge.
The music project began as a crossover from work McDonel had been doing with Primrose Schools, a national educational company founded in 1982 with the goal of inspiring intellectual, creative, physical and personal development in a welcoming environment. McDonel, whose specialty is music education, had contracted to create a music and movement program for Primrose in 2018. But just as it was getting underway, the pandemic put everything on pause. 
However, at one of the project meetings, McDonel met Rebecca Parlakian, the Senior Director of Programs at ZERO TO THREE. Parlakian got a grant in August of 2021 from the Honda Foundation to write 22 mathematics activities and remembered McDonel. The activities and supporting songs are based on the early childhood mathematics learning trajectories research of Douglas Clements and Julie Sarama of the University of Denver and Edwin E. Gordon's music learning theory for newborn and young children. 
"I worked with Rebecca to compose songs to support early learning in seven domains of basic math," McDonel explained. Number knowledge, operations, spatial awareness, shape awareness, patterns, measurement, sets and sorting comprise these seven domains. 
The objective was to present music encompassing a wide variety of tonalities, meters, and musical styles to develop a wide listening vocabulary as a foundation for future music learning.  
"In essence, we're working on dual learning trajectories in early childhood, one in math and one in music."
The songs also are in developmentally appropriate keys and ranges that preschoolers could imitate with their emergent singing voices. They are intended to be catchy with repetitive motifs or rhythms and fun to hear, sing and move to. Once she had the material penned, the next step was making professional recordings.  
Enter David Rivers, Radford University's Director of Music Business who teaches commercial music production. Rivers has worked with the likes of Lyle Lovett, Jackson Browne, and Rosanne Cash, and his songs have been recorded by Grammy winners and appeared in television programs. 
In May and June of 2022, McDonel and Rivers recorded the initial tracks at Willis Sound in Nashville with studio musician John Willis. McDonel sings the tunes and Rivers plays bass and keyboards on them as well. Rivers did much of the mixing in his Nashville studio, The Sound Train, but some was mixed at Radford University where McDonel's voice was recorded. In Walker Hall, the pair also added clapping, stomping, and hand percussion. 
"With 22 songs, it would have been much easier to just quickly but professionally record them with the same musical approach and instrumentation," Rivers said. "But we really wanted to treat each song as if it were special, starting with a clean slate each time." 
The various tonal modes of the songs suggested the treatment they got. A couple of the songs have Renaissance instrumentation with harpsichord and lute-like guitar because the modality of the melody and chords leaned that way. Other songs have interesting time signatures rather than the standard 4/4. And one song, "Nellie's Nest," has a blues feel. 
"One of my favorites is 'Sorting Our Class,'" Rivers said.  
"We approached that as if we were producing a Billy Idol track from the mid-eighties with a very "Steve Stevens" guitar sound driving the song." 
It all came together as "Little Beats: Counting, Shapes, and Sets" in March 2023 and is available on all major streaming platforms. They have also produced a limited number of physical CDs for marketing purposes. 
It all sounds very interesting, but is it impactful? Can kids that young really learn much about math?  
Absolutely. 
"Research shows that early math experiences and exposure to math language have positive and lasting impacts on children's math skills," Parlakian said, "both in preschool and once they enter formal education." 
Parlakian says she'd be happy if youngsters sang the tunes, but the main goal is learning through listening. 
"Listening doesn't mean sitting still quietly. Children are encouraged to respond spontaneously to the music through movement and, over time, vocalizations as they begin to anticipate a refrain or phrase." 
McDonel and Rivers don't expect "Little Beats" to shoot to the top of the Billboard Hot 100 any time soon, but they do see a possibility for some significant attention. 
"We are hoping to get the attention of the National Academy of Recording Arts and Sciences folks for a possible Grammy nomination," McDonel said. 
Problem Solvers is designed for preschool teachers but could be used by parents as well. The curriculum, including "Little Beats," is available for free download from www.zerotothree.org/ProblemSolvers.