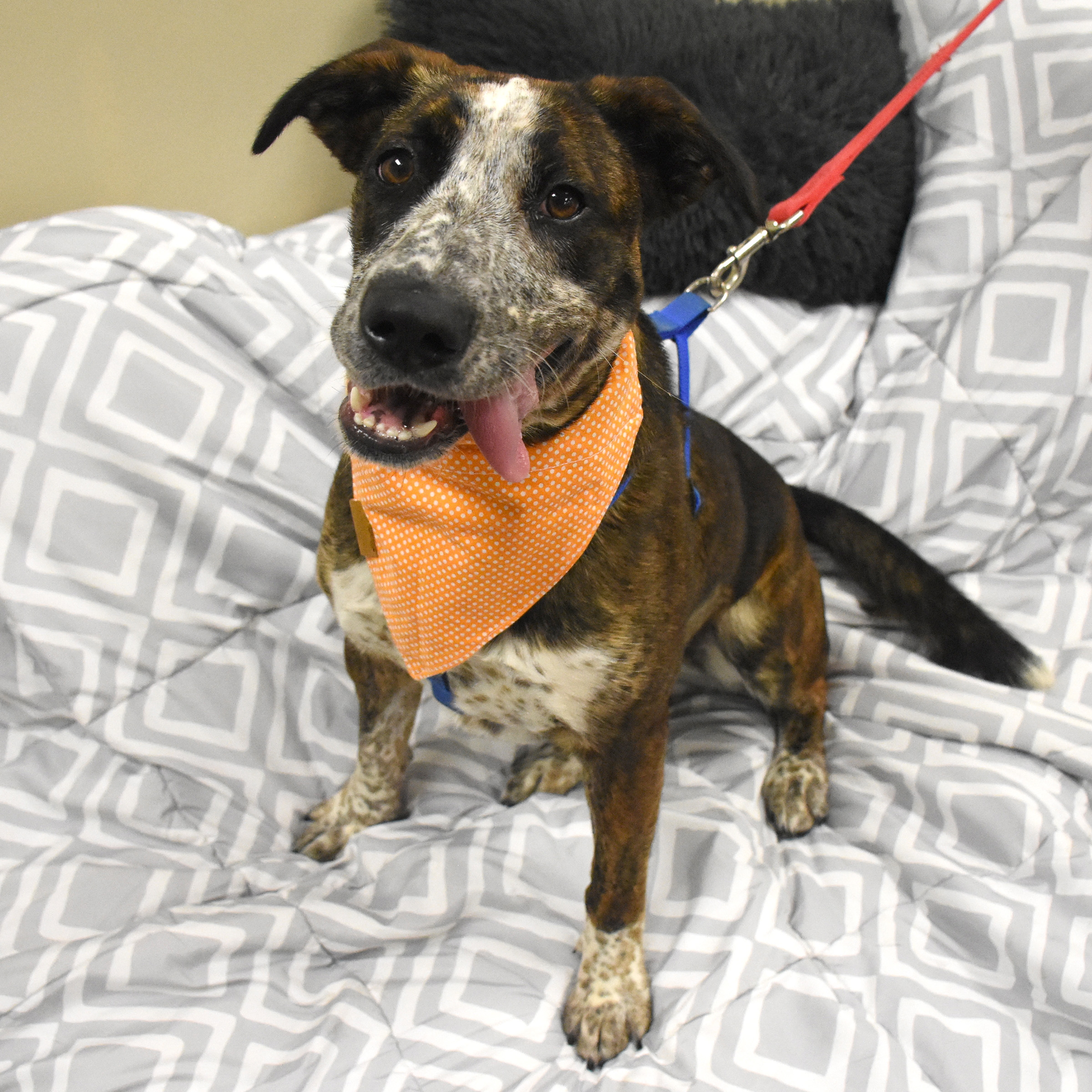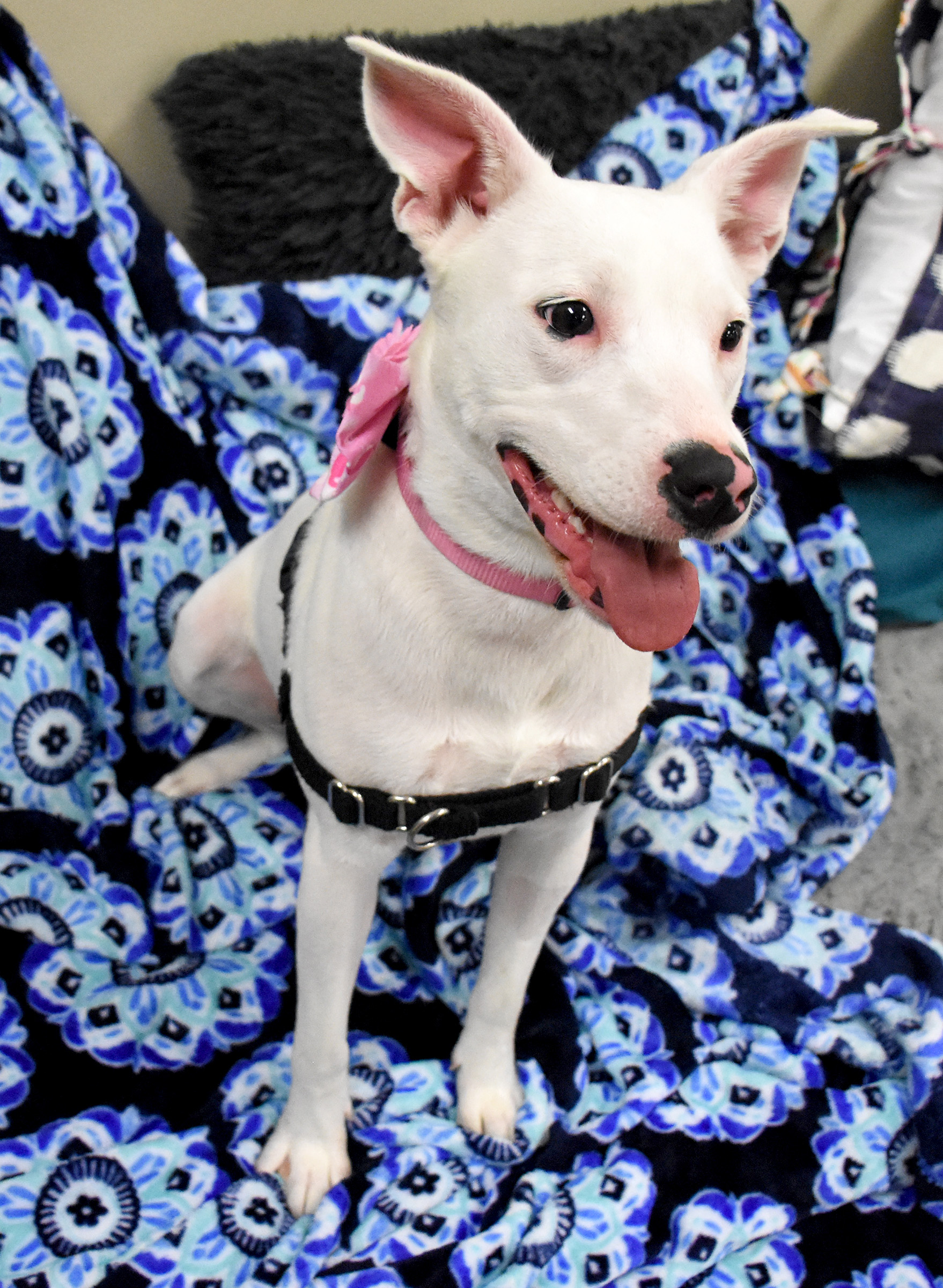 Happy girl Winter is an energetic pup who is ready for her people! She is housetrained and did well with another dog while in a foster home. Winter cannot hear, so her new humans may need to train her with hand signals and treats.
When Topaz arrived at the Animal Care and Adoption Center, she had trouble with her jaw being unable to open fully. Now, she has recovered after surgery and is ready to head home. She is a friendly gal who enjoys playtime and meeting new people.
These pets and many others are available for adoption at the Montgomery County Animal Care and Adoption Center, 480 Cinnabar Rd., Christiansburg. Phone: (540) 382-5795.