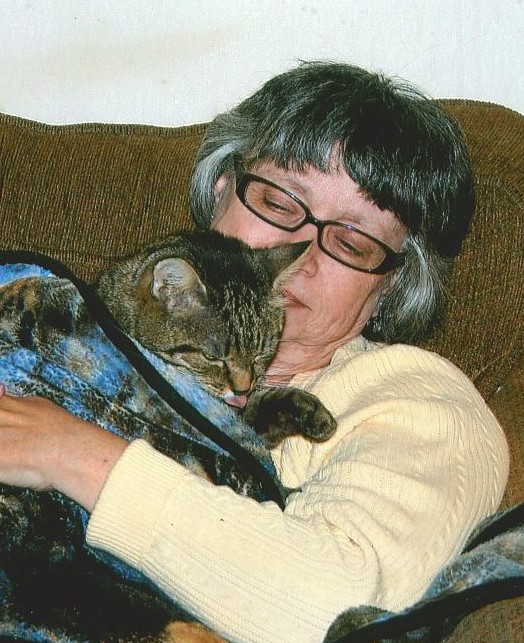 Cynthia "Cyndi" Diane Covey Pagans, 68, of Christiansburg, went home to her Lord and Savior on Saturday, Sept. 9, 2023, after battling cancer.  
She was born on March 10, 1955, to the late Simon "Pete" Kenton Covey and Darlene June Via Covey in Pulaski.  She graduated from Pulaski High School and worked for Montgomery County Social Services for many years before retiring in 2020. Cyndi loved reading, her cats, and spending time with her family.
In addition to her parents, she is preceded in death by sister Jennifer Sue Covey Graham, niece Christy Sue Landreth Pampley, and former husband Robert Jackson Carter. 
She is survived by husband of 13 years, Daryl A. Pagans; sons, Clayton Thomas Carter and Lucas Scott Covey and wife Amanda Covey; stepdaughter Brittany Ann Pagans Hawley and husband Brandon Hawley; and four grandchildren: Amelia Covey, Evelyn Covey, Mazie Covey and Madelyn Grace Hawley. She will be greatly missed by all her friends and family.
The family will receive friends 12 – 2 p.m. Saturday, Sept. 16, 2023, at the Mullins Funeral Home in Radford. Funeral services will begin at 2 p.m. with Pastor Keith Weaver officiating. A bagpiper-led burial will follow at Highland Memory Gardens in Dublin, VA. 
In lieu of flowers, the family requests donations be made to the American Cancer Society.
The Pagans family cares for the Mullins Funeral Home & Crematory in Radford.