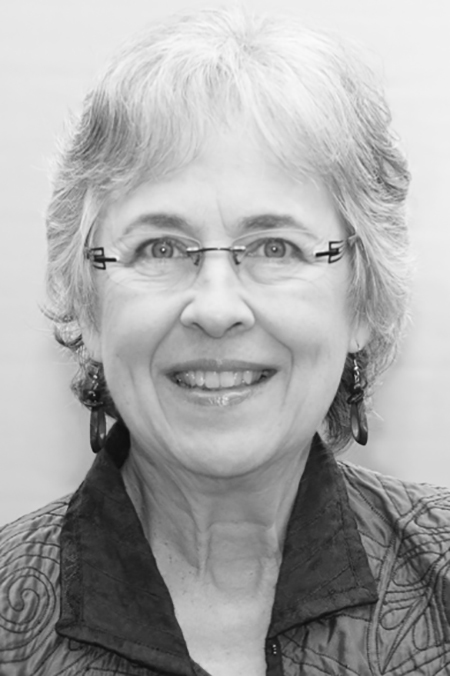 Kathleen June Mullins, 76, of Blacksburg, passed away May 30, 2023 surrounded by family.  
She was the daughter of the late Walter and Martha Tooke, cherished wife of Donald Mullins, adored mother of Heather Crislip (Andrew), of Richmond, and Aaron Mullins (Kara), of Fort Lauderdale, and grandmother of Grace Crislip, Renna Crislip, Fox Mullins and Hart Mullins.
June was born in Pueblo, Colo., on August 30, 1946, the daughter of a father who was an engineer and a mother who was a social worker. She shared her upbringing with her surviving twin sister Katherine Joan Harris of Eagle River, Alaska.  Both sisters possessed a boundless artistic talent and June explored and employed that talent in all aspects of her life.
Upon graduating from Colorado State with a degree in physical sciences and chemistry she married Don after a long courtship that originated in their high school church youth group.  They built a life together in Blacksburg as partners in many aspects of their lives for nearly 55 years.
Her artistic life embraced three themes: scientific and natural science illustration, humorous entomological caricature work, and in more recent years realism with a spiritual touch. She produced numerous scientific illustrations which appeared in published works and several textbooks. Her artwork was exhibited in local venues through several regional art associations. Two notable exhibitions were "Cows, Inside and Out" and "32 Butterflies." She labored over 32 Butterflies for a year as therapy following the April 16, 2007 tragic shooting at Virginia Tech, and the ambitious piece has been utilized in many commemorations of the community heartbreak.
In addition to the art that anchored her life, her vocation was science. She earned a master's degree in Dairy Science at Virginia Tech where she served as a laboratory specialist for over 20 years, specializing in microscopic and tissue culture techniques. She contributed in similar capacities at the Veterinary School, PPL Therapeutics, and the Virginia Bioinformatics Institute. She was a Master Naturalist, a member of Sigma XI and an early member of the Guild for Natural Science Illustrators.
In her home, a love for animals offered an open invitation to dozens of rabbits, a 15-pound iguana, abundant home aquaria, and numerous cats and canines. Her favorites were Golden Retrievers and Corgis, and with her children raised one litter of each.
She participated as an active member in many community organizations, including the Blacksburg United Methodist Church, P.E.O. Chapter AH, Torch International, Blacksburg Interfaith Food Pantry, Montgomery County 4-H, and the Montgomery County Christmas Store.
June had a keen sense of observation and was committed to untangling and resolving problems of all sizes. An active member of her book club, she pursued learning new perspectives and she was a bright spirit and tremendously warm person. She took great joy in her family, walking her dogs, canoeing and camping. 
Memorial service plans will be announced at a later time. 
In lieu of flowers, the family suggests donations be made to PEO Chapter AH.  Please include "In memory of June Mullins" (Send checks to: Cathy Stripling 132 3rd St NW, Pulaski, VA 24301), or to the Blacksburg Interfaith Food Pantry.  Please include: "In memory of June Mullins" send checks to: Blacksburg United Methodist Church POB 931, Blacksburg, VA 24060) or online donations at https://newrivercommunityaction.org/IFP/donate/.