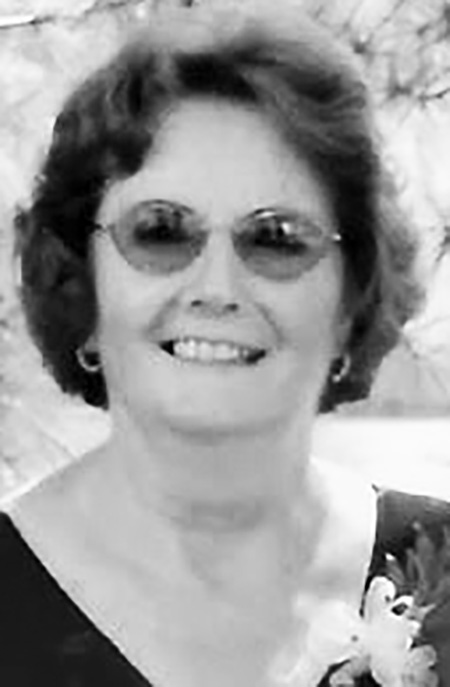 Wanda Wingate Lucas, of Blacksburg, born August 5, 1943, entered her eternal home June 1, 2023, surrounded by her family.  
Wanda married the love of her life Joe Morris Lucas and they spent 58 wonderful years together. They raised three loving children, David Lucas (Pam); Timmy Lucas (Katie Reuss) and Amy Williams (Keith), all of Blacksburg. Wanda loved her children more than anything, but her greatest blessings were her grandchildren; Joe Lucas II, Matthew Lucas, Madelyn Williams, and Tanner Williams.  Even with dementia, her face would always light up in their presence. There were so many special kids that helped on the farm and were friends of her children that she adopted and loved as her own as well.
Wanda was preceded in death by her parents, Kyle and Wilma Wingate and her brother Eddie Wingate. Wanda was also survived by a sister, Margaret Dutton (James) Botetourt.  Wanda was so blessed to have an extended family that loved her as their own, including Eugene Lucas ,Galveston, Texas; Norma Hill, Blacksburg; Peggy Nickels (Henry) Tazewell, Va.; and Harriet Albert (Jerry) Blacksburg, Va. Many nieces and nephews will also have glorious memories of their Aunt Wanda.
Wanda was loved by so many but remained lifelong friends with Gale Stowers, Helen Salmon, Gail and Doug Williams and Louis Walters.
As Wanda struggled with her health, she was so blessed to have been cared for and loved by Cinda McCoy, Phyllis Martin and Pam Lucas. 
Funeral services will be conducted Wednesday, June 7, 2023 at 11 a.m. at McCoy Funeral Home with Michael Hill and Robert Hill, Jr. officiating. Interment will follow in the Roselawn Memorial Garden. The family will receive friends from 10 – 11 a.m. prior to the service.