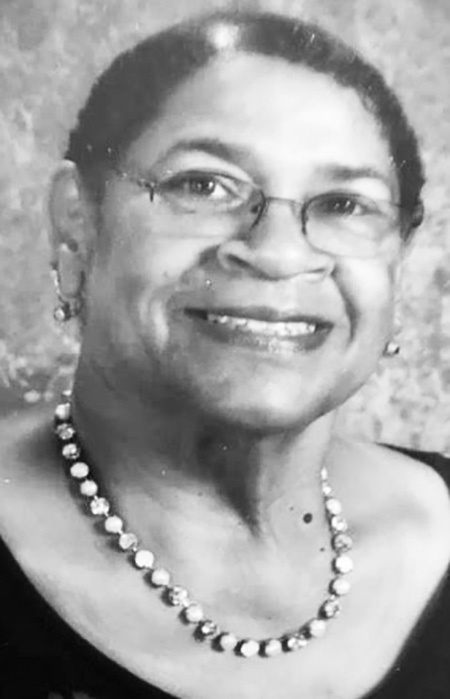 Melva James Nizer McNeill was an early Christmas gift to her parents Ludell Albert Nizer, Sr. and Ada Mae Carr Nizer on December 13, 1948.
Melva was educated in the public schools of Christiansburg and Alexandria, Va. She continued her education at Norfolk State College, receiving a B.A. in Childhood Education and a Masters in Reading Education from Radford University. 
Melva married the love of her life, George Richard McNeill, on December 30, 1969. To this union were born two gifted children: Marvin Nizer McNeill, musician, and Tamia Melody McNeill, artist. In December 2019, Melva and George celebrated their 50th wedding anniversary. 
Melva was an active and dedicated member of Schaeffer Memorial Baptist Church, where she sang in the choir, taught Sunday school, and served on Hospitality Committee preparing meals in the kitchen. Melva loved her church family, proudly serving in the church in which her grandfather was a pillar in its early establishment. Melva's faith was very strong. She not only lived her faith strongly, but she happily shared it with others at every opportunity. "Blessed Assurance" was among many of her favorite hymns and was also a favorite of her dear mother, Ada Mae. 
Melva was a teacher at heart and began her teaching career in the Baltimore City Public School System. During their overseas tour of duty in Japan, Melva served as the principal of the preschool on the military post where they lived. Upon returning to the United States, Melva taught preschool and kindergarten at The Little Red School House at Ft. Meade, Md. After moving back and settling in Christiansburg, Melva would go on to proudly teach second grade at Belview Elementary School in Montgomery County for over 20 years. After retiring from Belview, Melva continued to hold "Nana's School" in her home to prepare her grandchildren for public school. 
Melva loved family, cherished friends, and advocated for the children. She understood that reading development was fundamental to a child's success and dedicated her time and talent to helping as many students as she could. Melva was an avid reader and poet who would compose and present her poetry as gifts for friends and family. Melva was affiliated with and engaged in several organizations, including Alpha Kappa Alpha Sorority and Alpha Delta Kappa Rho. 
Melva was preceded in death by her parents, Ludell Albert Nizer, Sr. and Ada Mae Carr Nizer; her brother, Ludell Albert Nizer Jr.; and her brother-in-law Raymond McMichael. 
Melva's life memories will be cherished by her husband, George Richard McNeill; her son, Marvin Nizer McNeill; her daughter, Tamia Melody McNeill; her sister, Marva Jean Nizer McMichael; her brother, Francis Randolph Nizer; her grandchildren: Quinton Clayborne, Tyrique Taylor, Isaiah Davenport, Brooklyn Grace McNeill, Trey Dallas III, and Roman Dallas; daughter-in-law, Rebecca McNeill; son-in-law, Greg Dallas II; nieces: Karen Brooks, Tisha Nizer, and Velva Dawson; devoted friend, Alana Rhodes; and a host of nieces, nephews, cousins, and friends.
Funeral services will be conducted, Thursday, May 4, 2023, at 11 a.m. in the Schaeffer Memorial Baptist Church with Pastor Lee Suggs officiating. The family will receive friends, Wednesday, May 3, 2023, from 5-7 p.m. at the McCoy Funeral Home, 150 Country Club Dr. S.W., Blacksburg.