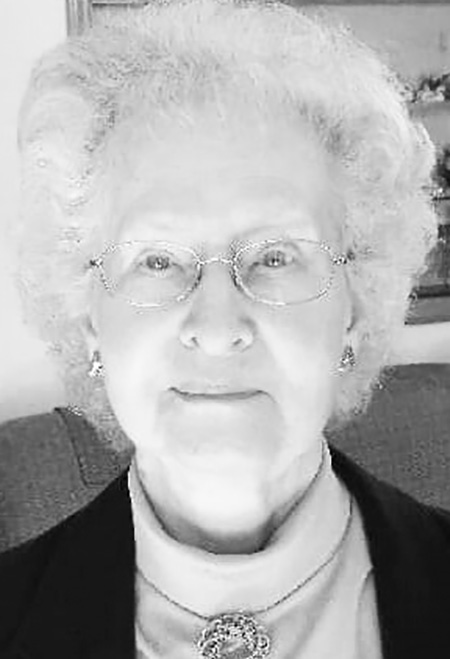 Sylvia Meredith Marshall, 96, of Radford, passed away on Thursday, Feb. 2, 2023.
She worked her whole life as a telephone operator. She loved gardening, especially her rose bushes.
She was preceded in death by her parents, Wayne and Eula Haley Meredith; her husband, Walter Howard Marshall; brothers Rudolf Meredith, Kenneth Meredith, and Merle Meredith; and her sister, Elouise Capps.
Survivors include her son, David Howard Marshall; grandchildren and their spouses Leslie and Anthony Eads, and Abbigail and Raven Cunningham; great-grandchildren Emma, Avery, and Brenden; and many other nieces, nephews, relatives and friends.
The family received friends on Monday, Feb. 6, 2023, at the Mullins Funeral Home in Radford. Services followed with Mr. John Croft officiating. Entombment followed in Highland Memory Gardens in Dublin.
The Marshall family is in the care of Mullins Funeral Home and Crematory in Radford.