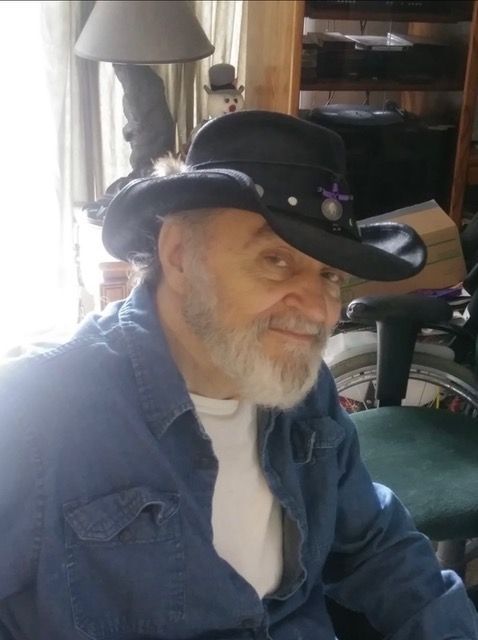 David Lynwood Love, 78, of Pembroke, left his wheelchair, to walk with Jesus, Sunday, March 12, 2023. 
He was born in Montgomery County on July 26, 1944. He was preceded in death by his mother, Ocie Allen Love, and two brothers, Bill Love and Raymond Love. He was an avid outdoorsman and loved his family. 
He is survived by his; son and daughter-in-law, Dennis and Loya Love; daughter and son-in-law, Laura and Charles Hughes; grandchildren, Michelle, Danielle, Megan, Miranda, Kyra and Mathew; eight great-grandchildren; brother and sister-in-law, Johnny and Connie Love; numerous nieces and nephews; and special friends, Mike Johnston and Jeff Acord. 
A memorial service was conducted Thursday, March 16, 2023 in the McCoy Funeral Home Chapel, with the Pastor Jeff Acord officiating.