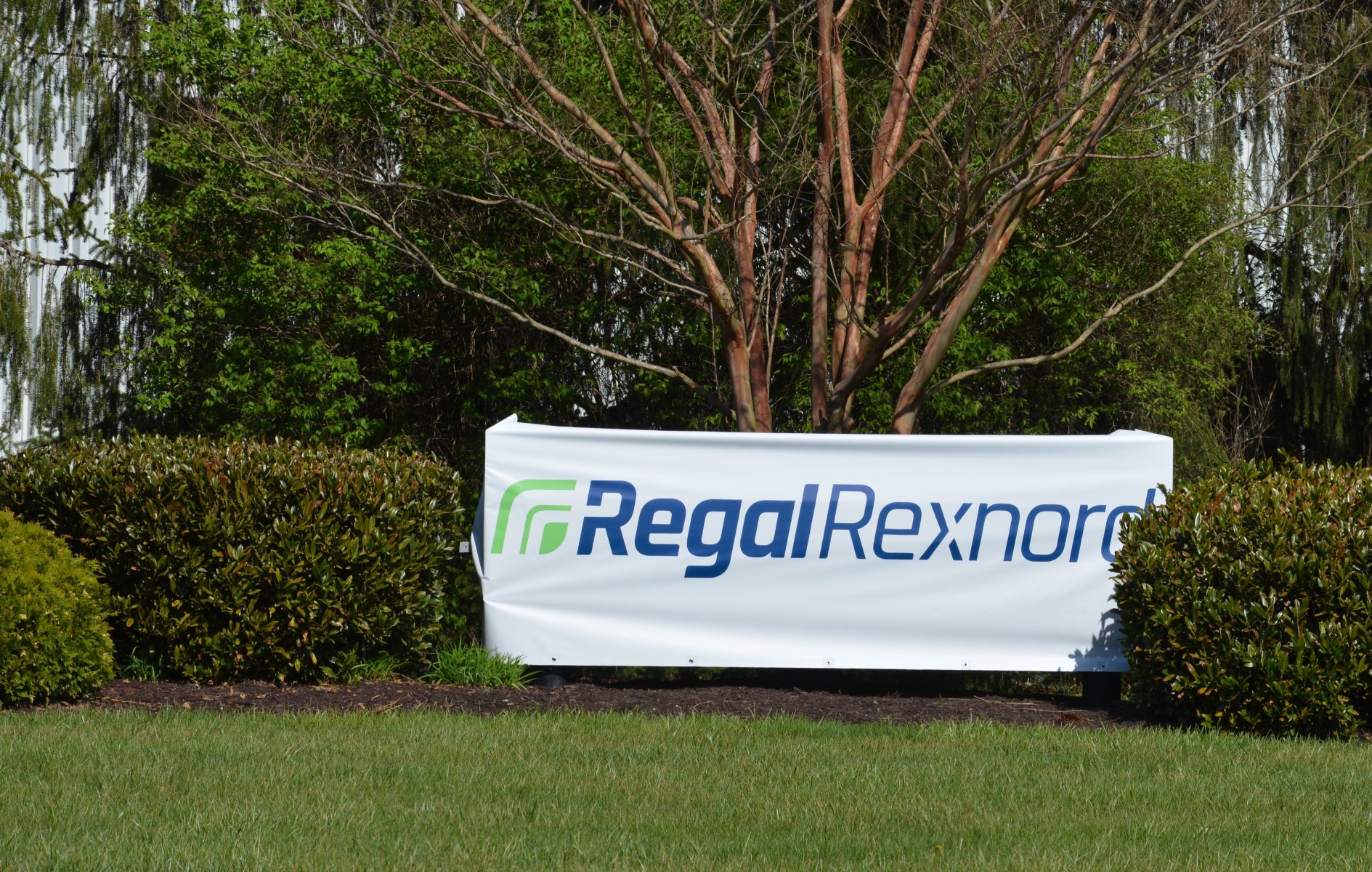 Radford's Kollmorgen plant has new owners and signage was changed Wednesday. 
No local announcement has been made, but business insiders say that Regal Rexnord has acquired Alta Industrial Motion, the parent company of Kollmorgen. 
According to RR, the combined company will offer improved service capability breadth, technology content and domain expertise.
"The addition of Altra will mark an important milestone in Regal Rexnord's ongoing journey to become a higher-performing enterprise, and one with a more balanced portfolio of differentiated products and solutions that solve our customers' challenges by "energy-efficiently converting power into motion," said Regal Rexnord CEO Louis Pinkham.
Altra designs and manufactures a wide range of highly engineered motion control, automation, and power transmission solutions. The combined company's enhanced power transmission portfolio creates an even more compelling partner for distributors, and better positions Regal Rexnord to offer industrial powertrain solutions in a broader set of end markets.
"This acquisition opens up many new avenues for profitable growth. In particular, Altra's Automation & Specialty platform transforms our existing automation portfolio – namely ModSort and Automation Solutions (formerly Arrowhead) – into a meaningful, global automation solutions provider. The automation business has highly attractive growth prospects and margins, serving many markets that have anticipated secular growth tailwinds, including factory automation, medical, aerospace, and warehouse and logistics," Pinkham said.
"The transaction also significantly enhances our power transmission portfolio, in particular our industrial powertrain offering, by adding complementary products in brakes, gears, and clutches, while extending the number of end markets in which we actively participate. Both organizations prioritize integrity, customer success, continuous improvement and a passion to win. We share a commitment to teamwork, and a belief in the power of diversity, engagement & inclusion. For all these reasons, we are excited to welcome Altra associates to Regal Rexnord and look forward to all that we can accomplish together once we complete the transaction," Pinkham added.
Based in Braintree, Massachusetts, Altra has more than 9,000 associates and 47 production facilities in 17 countries around the world.
Kollmorgen had two key offices in the U.S., in Radford and Santa Barbara, Calif. This year marks the 108-year anniversary of the company started by Dr. Freidrich Kollmorgen and over the years has been known as Inland Motors, serving as a major employer in Radford and the New River Valley.
The company's history says: "Attracted to the City of Radford, Hugo decided to move farther inland into a city-owned building formerly occupied by a ribbon mill. On November 1, 1958, an advance party of six employees from the Pearl River plant, including Hugo, set up shop on 501 First Street. At the time, Hugo thought the facility was much larger than what he needed. Little did he know that in just four years, Inland would not only use up all of the building's space, and would still need more space for offices. By the end of 1960, all of Inland Motor was in Radford."
The local facility employs an estimated 400 people at two locations. 
Staff report