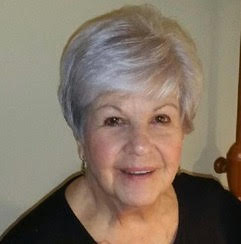 Karen S. Jones, 86, of Blacksburg, passed away on Saturday, Feb. 18, 2023.
Karen was born in Columbus, Ohio, and moved to Blacksburg in her early 20's. She was a beloved kindergarten teacher at Blacksburg United Methodist Church and Gilbert Linkous Elementary School. In the mid-1990's, she completed her masters in elementary counseling and became a school counselor at Auburn Elementary School in Riner.
Upon her retirement from Montgomery County Public Schools, she went on to serve in the community in various ways through her affiliation with Blacksburg United Methodist Church, where she was a longtime member. Her contributions include singing in the choir, tutoring, wedding director, and MOPS mentor. Karen was a founding member of PEO Chapter AH and continued to be a member for more than 50 years, earning a Golden Girl Award.
Left to cherish her memory are her loving husband, Posey Jones; her amazing children, Lynn Tupper, Amy Collar (Patrick), and Jill Jones (Joe Frazier); her adoring grandchildren. Danielle and Katie Collar, Grace and Ben Frazier; and all her wonderful friends and caregivers who were like family.
In lieu of flowers, donations may be made to PEO Chapter AH. Please include, " In memory of Karen Jones"(Send checks to: Cathy Stripling 132 3rd St NW, Pulaski, VA 24301) , or to the Music Ministries program at Blacksburg United Methodist Church. 
A celebration of life service will be held at 5 p.m. on June 3, 2023 at Blacksburg United Methodist Church.