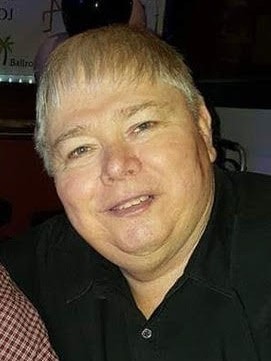 Larry Craig Jennelle, of Christiansburg, passed away Aug. 24, 2023, at the age of 66.
Larry was preceded in death by his parents, Calvin and Virginia Delp Jennelle, and by two brothers, Michael Jennelle and Eugene Allen Jennelle.
Larry graduated from Christiansburg High School in 1975. He retired from Montgomery County Public Schools after more than 40 years of service. Larry was a loyal member of Christiansburg Moose Lodge #1470. He loved children and always made time to make them feel important. Larry enjoyed talking to people and never met a stranger. He loved dancing and socializing with his friends.
Larry is survived by his soulmate Linda Craft and her loving family including seven grandchildren and six great-grandchildren. He is also survived by four children and their families, as well as many nieces and nephews, cousins, and other extended family members.
The family would like to thank the Christiansburg Rescue Squad for always being there to help Larry. In lieu of flowers donations can be made to the Christiansburg Rescue Squad at 190 Depot St. NW, Christiansburg, VA 24073.
The family will receive friends at McCoy Funeral Home at 150 Country Club Dr SW, Blacksburg, on Wednesday, Aug. 30, 2023, 1 -2 p.m. A funeral service will follow at 2 p.m. It will be immediately followed with a graveside burial at Roselawn Memorial Gardens at 2880 N. Franklin St. in Christiansburg.