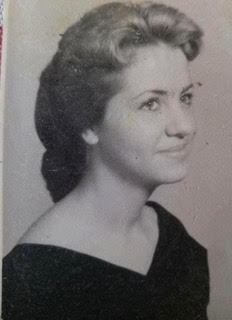 Donna Necessary Jennelle, 79, of Christiansburg, received her new body and went to her home in Heaven on Saturday, July 29, 2023. 
She was a loving wife, mother, grandmother, great-grandmother and friend. She was preceded in death by her mother, Daisy Necessary. 
Donna leaves behind to cherish her memory a husband of 61 years, Richard C. Jennelle, Jr. (Dickie); a son, Greg Jennelle; daughters, Kim Agee (Steve) and Whitney Meadows (Gary); grandchildren Hunter (Hannah), Jerimiah, Josh (Rebecca), Jake (Katie), Caleb, Jarrett, Josie, Payton; great-granddaughter, Haley; her fur baby, Roy; and extended family and friends.
We would like to thank Carolyn Troutt and Medi Home Health and Hospice for taking great care of her and McCoy Funeral Home.
Donna's love and faith in Jesus Christ comforts her famiy in the days ahead. Psalm 73:26 My flesh and my heart may fail, but God is the strength of my heart and my portion forever.