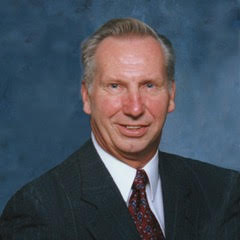 James R. "Jim" Craig, of Blacksburg, passed away on Friday, Dec. 23, after a long battle with Parkinson's Disease.   
He was born Feb. 16, 1940, in Philadelphia to Harry R. and Evelyn M. Craig. He was preceded in death by his parents, as well as a sister-in-law, Candy Craig, and a niece, Candace Craig.
He is survived by his high school sweetheart and wife of 60 years, Lois Watson Craig; his daughter, Nancie Willett (Charles Stoll) of Mt. Pleasant S.C.; and a son, James M. Craig (Donna Mabry) of Christiansburg; and four grandchildren: Daniel Willett, Samuel Willett, Jessica Craig, and Thomas Willett; two brothers:  Harry R. Craig Jr., (Barbara) and Douglas M. Craig; nephews David Craig (Kelly) and Martin Craig and a niece, Joy Craig.
He graduated from the University of Pennsylvania with a BS degree and from Lehigh University with MS and PhD degrees, all in geological sciences. He completed a post-doctoral fellowship at The Carnegie Institution of Washington.
His career as a university professor and research scientist spanned 35 years. He was designated a Professor Emeritus of Economic Geology following his retirement from Virginia Tech in 2002. In addition to teaching and research, he served as the Head of Department for the Department of Geosciences at Virginia Tech and as chairman of the Virginia Waste Management Board. He authored numerous professional articles and both graduate- and undergraduate-level textbooks.
He earned numerous awards for teaching, including the Sporn Award for Teaching Excellence, membership in Virginia Tech's Academy of Teaching Excellence, and several certificates of Teaching Excellence. In 2002 he was named SCHEV's Outstanding Faculty Member for the State of Virginia. His research and academic work took him around the globe, conducting work on all seven continents. 
Throughout his life and especially in his retirement, he was an avid bird watcher, and his binoculars were always nearby. He wrote a weekly nature column for many years, and he and Lois enjoyed traveling the globe, often to see and enjoy birds and nature in other parts of the world. He enjoyed the beach, riding his bike, playing racquet sports, fishing, and loyally following the ups and downs of his much-loved Philadelphia Phillies and Philadelphia Eagles.
A celebration of life will be held at Blacksburg United Methodist Church where he was a member, on Thursday, Jan. 5 at 11 a.m.  In lieu of flowers, the family requests memorials to The Warm Hearth Foundation or The Michael J. Fox Foundation. Arrangements by McCoy Funeral Home.