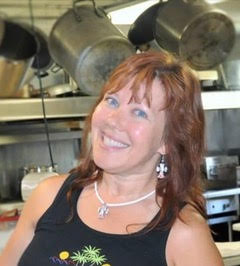 Angeletta (Angel) Sawyers Hull, 51, of Shawsville , died Saturday, April 15, 2023 at her home. 
She was born in Radford  on January 29, 1972. She was preceded in death by her paternal grandparents, Ed and Edith Sawyers, and her maternal grandfather, Frank Barnett, Jr. 
She was a member of Shawsville Congregational Holiness Church, where she used her vocal and musical talents, served as a youth leader, Secretary and Treasurer of the youth dept. Angel was the sales manager at Sawyers, Inc. Bus Sales. She was blessed as an accomplished singer and musician having played on the Grand Ole Opry. 
She is survived by her husband, Darin Hull; son, Ezekiel Zion Sawyers (Pasha); parents, Howard and Donna Sawyers; step children, Julia Hull and Cody Hull; step grandchild, Ryder Lee Quesenberry; maternal grandmother, Mildred Barnett; and special aunts, uncles and cousins. 
Funeral services will be conducted Saturday, April 22, 2023 at 3 p.m. in the Shawsville Congregational Holiness Church Gym, 674 Alleghany Springs Rd., Shawsville, with the Pastor Wes Connor and Pastor Mark Spencer officiating. Interment will follow in the Shawsville Congregational Holiness Church Cemetery. The family will receive friends Saturday from 1-3 p.m. prior to the service at the church gym. Arrangements by McCoy Funeral Home, Blacksburg. In lieu of flowers contributions may be made to the Shawsville Congregational Holiness Church Youth Department, P.O Box 610 Shawsville, VA 24162.