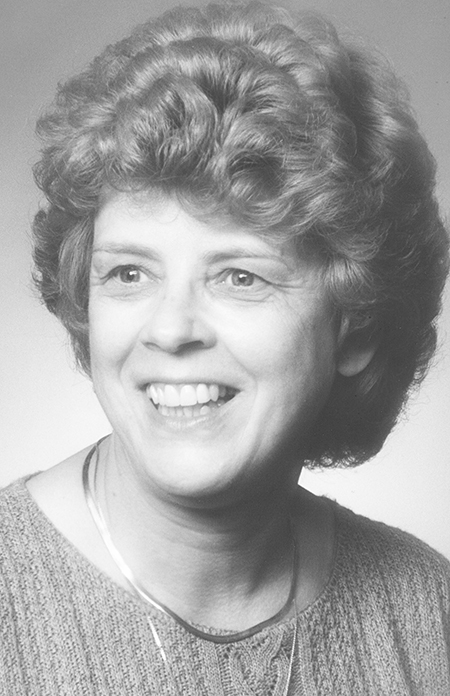 Martha O'Quinn Hoyt, 87, of Radford, passed away Tuesday, March 21, 2023. 
She was a member of Saint Jude Catholic Church. She was preceded in death by her parents Leo and Grace O'Quinn; brothers and sisters, Martin, Frances (Loretta), Marie, Diane, Betty (Brian) Duffy, and Irby Grayson. She was also preceded in death by in-laws, Raymond and Catherine Hoyt; and brothers and sisters-in-laws, Bert (Genevieve) Hoyt, Lillian (Warren) Hamer, Ancella (Frank) Natale, Inez (Tony) Natale, Cyr Natale, Laurence Hoyt, James Hoyt, Lucille Hahn and Joseph Garrison. 
Survivors include her husband of 70 years, Joseph Raymond Nobert Hoyt; children, Ray (Cindy) Hoyt, Howard (Elaine) Hoyt, Michelle (Bob) Saunders, Beverly (Basil) Edwards, and Stephen Hoyt; 15 grandchildren and 20 great grandchildren; sisters and brothers, Theresa Grayson, Marie (Bert) Alexandra, Cora (Dave) Bedo, Linda (Bill) Abbott, Genny O'Quinn, Garry (Agnes), Ronnie, Clyde (Sandra), and Raymond (Cecilia); sisters-in-law, Jeanette Hoyt and Mary Lou Hoyt; and many extended family members.
Martha was devoted to her family, friends, and her faith in God. She was a stay-at-home mom who loved to cook and was a gracious host. In her spare time, Martha loved to garden and read.  She also enjoyed traveling worldwide with her husband, Ray. 
Visitation will be held at St. Jude Catholic Church, located at 1740 Tyler Road in Christiansburg, on Saturday, April 1, 2023, at 10 a.m. with a Catholic burial mass beginning at 11 a.m.
In lieu of flowers please consider contributions to Saint Jude Catholic Church, 1740 Tyler Road, Christiansburg, VA 24073.
The Hoyt family is in care of Mullins Funeral Home and Crematory in Radford.