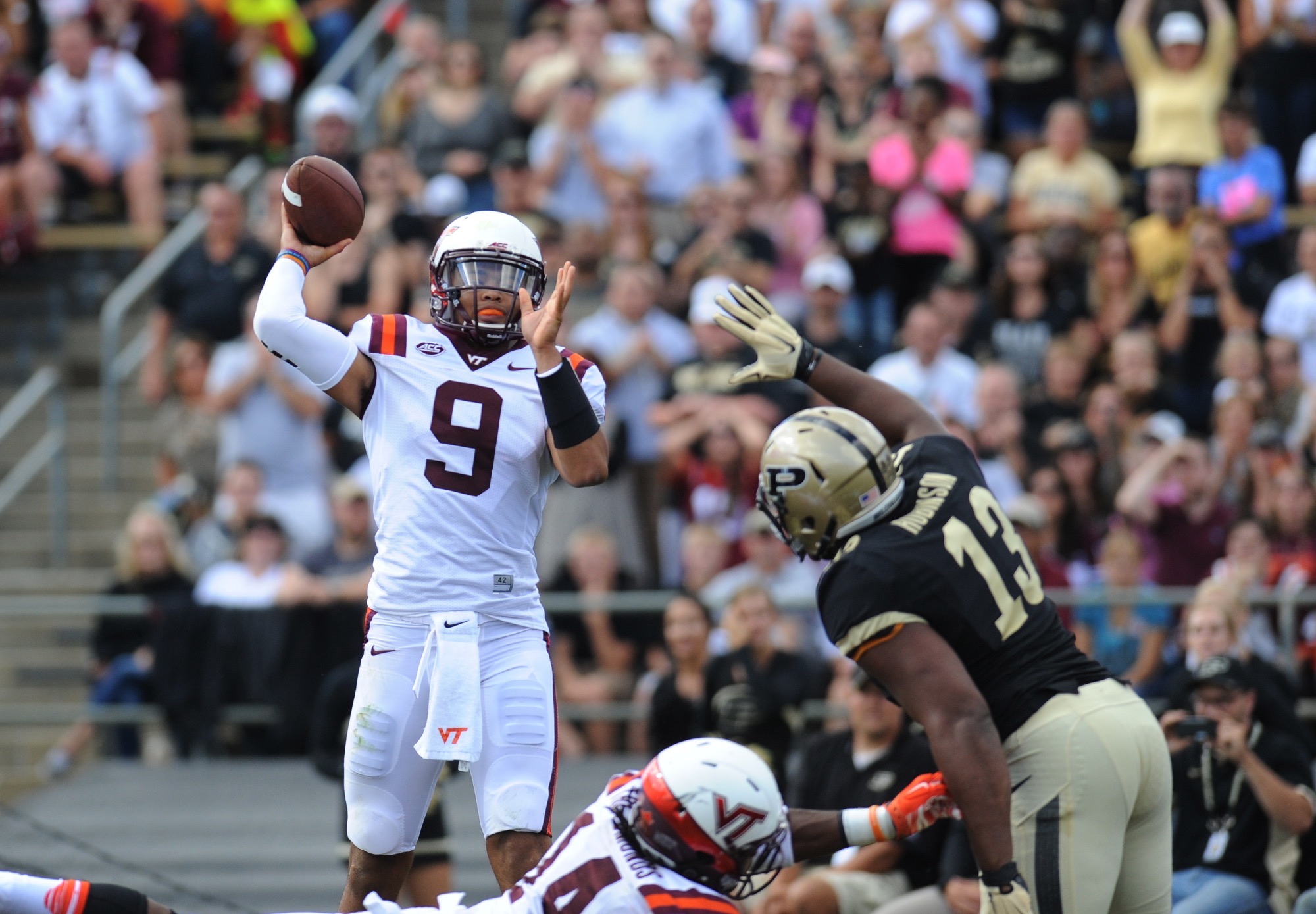 BLACKSBURG – For the first time ever, Virginia Tech football will play host to Purdue on Saturday at noon on ESPN2, marking the second straight home game for Tech. 
This is only the second time the two teams will be facing off, with the Hokies leading the series 1-0.
FIRST MATCHUP 
Sept. 19, 2015 – Virginia Tech 51, Purdue 24 (West Lafayette, Ind.)
In its first-ever matchup, Tech shut down Purdue 51-24 in the third game of its 2015 season. Heading into an impressive second half, the Hokies led 24-17 in a close game. Quarterback Brenden Motley finished the outing by completing 15 of 23 of his attempts for 220 yards and two touchdowns. 
The Hokies accumulated 471 yards of total offense with a nearly even split between 238 yards rushing and 233 yards passing, leading Tech to score 27 straight points to carry home the victory. 
Some impactful plays included Der'Woun Greene returning a kickoff for 82 yards, which led kicker Joey Slye to hit a 42-yard field goal to start the third quarter. Wide receiver Isaiah Ford hauled in six receptions for 128 yards and running back Trey Edmunds gained 72 yards on nine carries. 
This was the first time since the 2007 Clemson game that the Hokies scored in all three phases of the game. Tech's defense also had a shining performance, holding Purdue to just 265 yards of offense and holding quarterback Austin Appleby to just 9 of 28 for 110 yards and two interceptions. 
Virginia Tech Athletics